Sir Henry Cole (1818 – 1874) of England created the first commercial Christmas Card in 1843. He comissioned John Collcott Horsley to design the card. 2050 cards were produced and sold for a schilling a piece. Now it is a multi-billion dollar industry with 1.9 million cards sent each year. Here is a picture of the card John Horsley designed: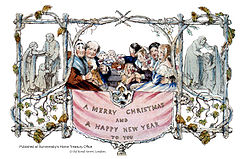 I created this Christmas card using My Digital Studio to send to soldiers overseas. I thought the wording fit better than Merry Christmas as their Christmas may be a far cry from being merry.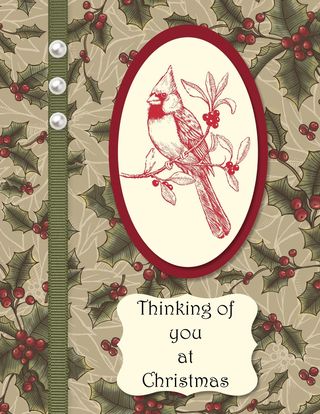 Visit my online store to place your order for My Digital Studio. With this software, you have a virtual stamping studio in your computer. An added bonus is that you can purchase additional files which keep your digital stamping studio as current as Stampin' Up!'s most recent mini catalog!
Thanks for stopping by today. Do come to visit again soon!
Happy Holiday Stamping,
Sue
It is not too late to order supplies to make your own Christmas and New Year cards. Visit my online store