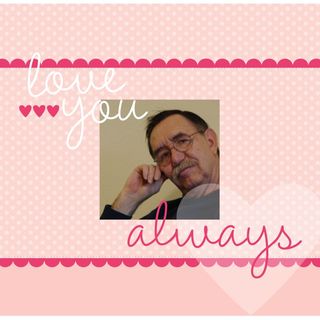 I am sharing two 8" x 8" scrapbook pages using the new Smitten Alphabet Punch digital download for My Digital Studio that was released today. You can see the new downloads here, then go to my online store to purchase them. You will also see the new downloads featured on the right side of my store's front page.
The first scrapbook page features the designer template that comes with the alphabet. All you have to do is drop a photo into the photo box and you can be done. However, I always seem to want to change things a bit. I felt the word 'always' did not show up well when it was white so I canged the color to Melon Mambo.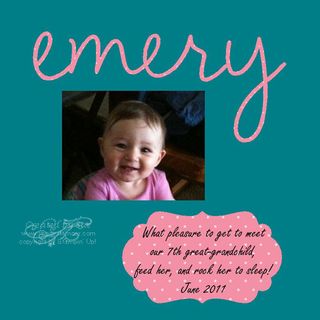 This second page is my own creation. I started with a background of Island Indigo. I filled the letters with Regal Rose small dotted designer series paper. The Perfect Label punch is also filled with the Regal Rose small dotted designer series paper. Since the width of the letters is so narrow, not many dots showed up.
Now here is a tip: After you fill a punch with designer series paper, double click on the punch. In the window that comes up, there are a couple of small magnifying glasses on the left-hand side. Click on the negative one and you can shrink the scale of the designer series paper print.
I clicked the negative six times until I was satisfied with the number of dots that showed up. If you double click on the picture of the sb page, you will get the full-size picture. Then you will be able to see the dotted pattern better in the letters.
Supplies: My Digital Studio (118108)
Other: Smitten Alphabet Punch (127425)
            Perfect Label Punch (127340)
            FreeStyle Script Font size 30 ( on my computer)
Thanks for coming by to visit today. Don't forget to look up the new downloads and order them so you can begin creating with them.
Until next time….blessings,
Sue Erickson
sue@soggystamper.com