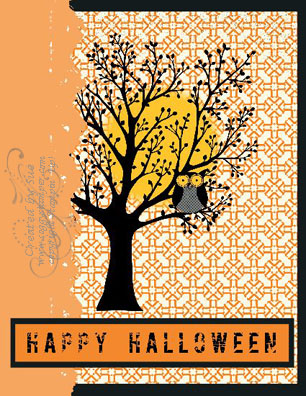 Well, here in Alaska it is still Tuesday…LOL! The new My Digital Studio downloads released for purchase today feature a Fall theme. There are a couple of Halloween stamp brush sets and a couple of different Halloween themed designer series papers. There also are a couple of Thanksgiving and general Fall kits as well as an alphabet stamp brush set. Click here to see the new downloads and order them. They are located on the right-hand side of my online storefront.
Now I like to usually purchase one of the new downloads so I can create possibilities for the download for you. I am not really big on Halloween but felt I shouldn't completely ignore the holiday so I ordered the Pick Your Poison Designer Series Paper – digital download since several of the designs would work well for other times. Since the designs of these papers are quite intricate, the download takes quite a while. I just wanted you to know so you wouldn't try to download it just before leaving the house for an appointment. I had to cancel my download at least twice because I didn't have enough time to get it completed. Yes, you can stop a download and then download the file at another time. To order any of the components I used to make this card, just click on the name of the item to take you to my oline store.
Supplies:
My Digital Studio (118108)
Pick Your Poison Designer Series Paper digital download (125609)
Forever Young Stamp Brush Set (123145)
Torn Edges Stamp Brush Set (118846)
Chat Room Occasions Stamp Brush Set (125159)
Punch Bunch – owl Stamp Brush Set
Circle and Square Punches from Punch Shapes (118853)
Thanks for coming to visit today. I hope you will take the time to enjoy a virtual cup of tea or coffee with me while you browse my blog.
Until later….blessings,
Sue Erickson
sue@soggystamper.com