Well, it is still Tuesday here in My Digital Craft Corner and I really wanted to get this post up for you all. You can find the latest My Digital Studio downloads here Download MDS_Downloads_-_Oct_18_-revised  I am really excited today because one of the new downloads was the Holly Berry Bouquet Kit! I love that designer series paper and the kit even comes with the Pines and Poinsettias stamp brush set! Whoohoo! The downloads include a couple more photocards and the 25 and Counting stamp brush set in addition to other things. Be sure to check them out then visit my online store to shop for the ones you need. You know you will need some…hehehe!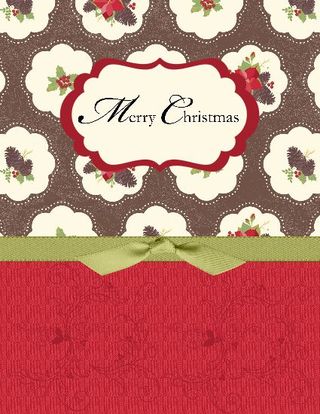 I finally got time today to play with the Holly Berry Bouquet Kit and created this card for you. I stamped the flourishes on Real Red cardstock with Cherry Cobbler ink to give a subtle effect. I hope you love the card as much as I do. This is probably my most favorite set in the Holiday Mini Catalog. What is your's? Leave a comment so we can get a little discussion going.
Supplies:
My Digital Studio (118108)
Holly Berry Bouquet Kit (127773)
Perfect Label Punch (127340)
Satin Ribbon Digital Download (121063)
A Cardinal Christmas Stamp Brush Set (123966)
Thanks for coming to visit today. Do come back again soon and please share my blog with your friends.
Until then…blessings,
Sue
sue@soggystamper.com