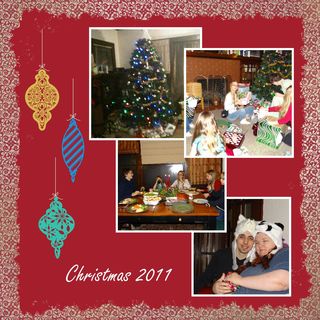 My Digital Studio (118108), Tree Trimmings Stamp Brush Set (119096), Torn Edges Stamp Brush Set (118846), Deck the Halls pattern 3 Designer Series Paper from the Deck the Halls Photocard Digital Kit (122176)
It is almost the end of January and I have a question for you. Have you taken the time to scrap your Christmas photos? Our design team assignment for Utah Divas MDS Monday was to create a scrapbook page with our Christmas photos. I have to be honest…these are the only pictures that I have put on a page…LOL! On this page I used Tree Trimmings and Torn Edges stamp brush sets and tried to add a video hot spot but it doesn't work. I'll have to study how to do that a little more. It may be that I saved the photo as a jpeg thus cancelling the hot spot. To order the supplies used on this page, simply click on the item names or click here to enter my online store.
I'd love to see a Christmas or Hanukkah page you create with My Digital Studio. Just email it to me and I'll happily share it on my blog.
Thanks for coming by to visit. Do come back tomorrow to see what I create with one of the new downloads on Terrific Tuesday.
Until next time…Blessings,
Sue Erickson
sue@soggystamper.com