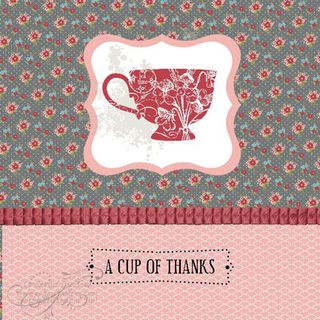 Supplies:  My Digital Studio (118108). Tea Shoppe Stamp Brush Set (129341),
Twitterpated Kit (129332), Curly Label Punch from Punch Shapes (118853)
I am so excited by today's terrific downloads! I have been debating on purchasing the Tea Shoppe stamp set in the new Occasions mini catalog because I am seeing so many beautiful cards created with this stamp. Then, this morning I check out the new downloads from Stampin' Up! and,,, lo and behold…this is one of the downloads! Not only that, but there is also the Twitterpated Kit! Wow! I love those papers, the pleated ribbon and the buttons and now I have them in digital form! I can print out my favorite designs of the Twitterpated Designer Series Paper to my heart's delight. Thank you Stampin' Up! To see today's new downloads and to visit my online store, click here. Pictures of the new downloads are on the right-hand side of the page. As always, you can click on the links below the picture to order a specific download.
Thanks for coming to visit today. I hope you take the time to enjoy a virtual cup of tea or coffee with me and browse my posts. Feel free to share them with your friends. If you like what you see, sign up for my newsletter in the box to the right.
Until next time…blessings,
Sue
sue@soggystamper.com