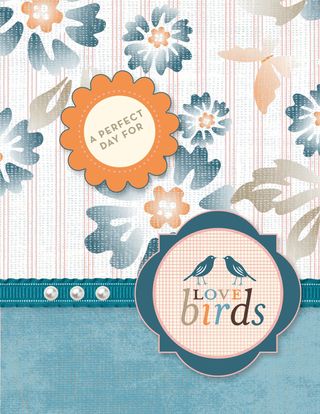 Supplies: My Digital Studio (118108), Afternoon Tea II (129928), Island Indigo 3/8" Ruffled Ribbon (127349), Basic Pearls and Rhinestones (124330)
Yeah, yeah…I know…it is already Thursday. Let's just say the last few days have been pretty busy. Here is the link to this week's downloads in case you haven't already seen them and purchased some of them. I ordered the Afternoon Tea II digital Kit because I am still hoarding some of that actual paper in my stamp room. How cool is it to now have it in digital form! To order this kit or My Digital Studio, just click on their names. To order any other item from my online store, click here. Don't forget that you can order a FREE 30 day trial of My Digital Studio Express. This is a downloaded, streamlined program with the same program files as on the full-blown My Digital Studio CD. The difference is that the express version does not have as many stamp brush sets, papers, embellishments, and punches. These things you can order individually to add to your express program and choose the downloads you really like. I'd love you to take the leap and take advantage of this free trial. I am here to help you with all your questions and get you started off on a good footing.
Thanks for coming to visit today. Do come again soon.
Until next time…Blessings,
Sue
www.soggystamper.com