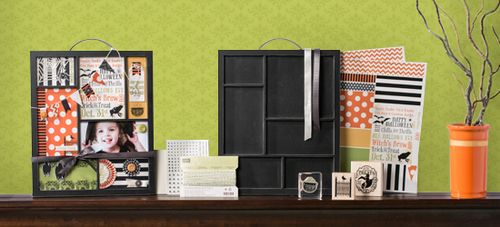 You can love your job too when you start your own Stampin' Up! business as a demonstrator. During August, you will receive the above darling Halloween project kit when you purchase your starter kit. Starting your business is easy and requires little outlay of money. The starter kit is only $99! Not only that, but you can choose the product you want to demonstrate for yourself. The kit comes with standard business forms and then you choose product up to $125 worth.
What do you benefit from being a demonstrator? Let me list some of the ways:
You have the satisfaction of choosing when to work so you can meet family needs as well.
You determine how much you earn depending on how much you work. It might be enough to make a car payment, or earn enough to pay cash for all your Christmas presents…imagine how that would feel, or perhaps you need money for music or dance lessons for your children.
You have so much fun that it doesn't really feel like work when you teach a class or do a workshop.
Remember how you feel when you make something really nice? You can share that feeling many times over when customers love something you have designed for them to make.
Contact me if you would like more information and click here to watch a video and for additional information on my website. I'd love to have you join me in sharing our love of rubber stamping.
Until next time…blessings,
Sue Erickson
sue@soggystamper.com