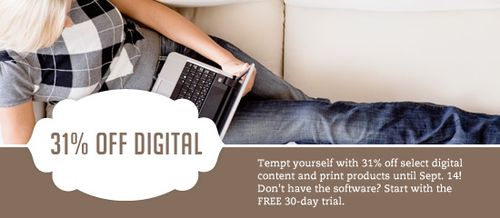 …take advantage of…no…it isn't either the last day! This offer has been extended until September 14 to give you more time to create Christmas photo books, calendars, cards, and tags. Just think of the pleasure your family will receive each time they look at that photo book of your darling kids or the memories renewed by looking at photos of that trip you took together. I know that grandparents will love, love, love a calendar with photos of their grandkids on each month. This would be the perfect gift for them since they usually have everything they need. Once you finish creating your project, send them off by email to Stampin' Up!'s professional printer for high quality paper and exact formulations of ink colors. Click here to view the 31 downloads that have been discounted.
It is the last day to sign up for your own paper crafting business and receive this darling kit to create a unique Halloween decor.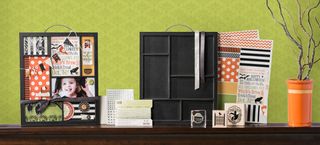 After Halloween, change out the papers and embellishments to make a Thanksgiving decor item and then change it out again for Christmas. I have such fun running my Stampin' Up! business and would love to have you join me in the fun. Contact me so we can discuss how owning your own business can meet your needs. The special Halloween craft kit is only available through tomorrow but the business opportunity is available all the time.
Until next time…blessings,
Sue
sue@soggystamper.com