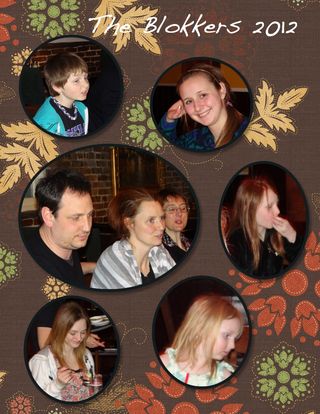 Supplies: MDS2+ (130646), MDS2 (130644), MDS2 upgrade (130650), or 30-day FREE trial of MDS2 (130910); Autumn Spice Digital Kit /Autumn Spice Designer Series Paper – pattern 6 (122175)
Welcome to My Digital Craft Corner today. I created this scrapbook page of our younger daughter's family for Ron's sister. Since the background has such strong images, I added no other embellishments. One of the new features of MDS2 is the ability to drag a picture onto your canvas, then click a button and have the picture cropped into a circle. Then you can double click on the photo and change the size and shape of the circle. That made creating this page quick and easy.
Did you know that you can get a free roll of the In Color stitched 5/8" satin ribbon for every $40 you spend during September? This ribbon is high quality ribbon and is perfect not only for embellishing paper crafts but also clothing or for gift wrapping. You get 10 yards per roll. What a bargain….FREE! Visit my demonstrator online store to place your order.
If you want a copy of the 2012-2013 Annual Catalog or the Holiday mini catalog, email me with your phone number. I'll give you a call to discuss how you can get the catalogs totally FREE.
Until next time…blessings,
Sue
sue@soggystamper.com