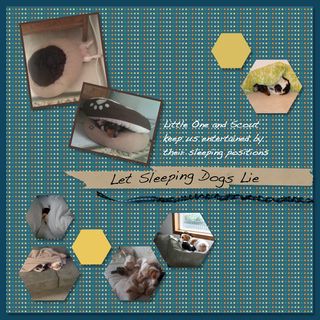 Supplies: MDS2+ (130646), MDS2 (130644), MDS2 upgrade (130650), or 30-day FREE trial of MDS2 (130910); Day in the Life Digital Kit (128876), Square punch from Punch Shapes (118853), Hexagon Punch (130924), Neutral Delightful Digital Tape (128874), Knots and Ties Trim (131211)
Welcome to My Digital Craft Corner this Sunday evening. As you probably know by now, we have to mini dachshunds which are our very spoiled fur-babies. They reward us not only with loving face washes but hilarious sleeping positions. Here are a few photos I have collected. We had in-floor heating in our house so Little One learned how to lay on the floor and cover herself with the pillow or dog bed. The next thing she learned was to sleep in one dog bed and cover herself with the other one making a little cave for herself. We have a blanket on the couch for them to curl up in. I love the photo where their heads are covered but their hind ends are exposed. "…you can't see us!"
I love the colors in the pattern six of Day in the Life Digital Kit. Mos often, I purchase a kit or designer template not so much for the layouts but for the designer series paper or a punch or stamp set included in the kit. I used the Neutrals Delightful Digital Tape for the background of my title and I recolored the Knots and Ties Trim to Midnight Muse to coordinate with the background card stock.
On www.mydigitalstudio.net there is a Scrap Mat Challenge which was my inspiration for my page. Here is the Scrap Map 1.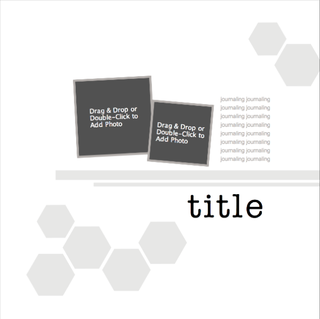 Now it is your turn to meet the challenge. Create a scrapbook page along the lines of the scrap map and then email it to me. I will share it on my blog. Then also post it on www.mydigitalstudio.net. If you need any downloads to complete your scrapbook page, just visit my online store or click on the names of the products I used.
I'm glad you came by to visit today. Do come back again very soon. I am challenging myself to post every day. Check up on me to see how I am doing.
Until next time…blessings,
Sue
sue@soggystamper.com