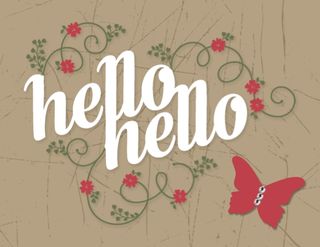 Supplies: MDS2+ (130646), MDS2 (130644), MDS2 upgrade (130650), or 30-day FREE trial of MDS2 (130910); background – Crumb Cake; embellishmets – Basic Pearls and rhinestones (124330); stamp sets – Vintage Overlay (121061) and Wherever You Go (131514); punch – Beautiful Butterfly Shapes 1 (124412)
Welcome to Terrific Tuesday…well, here in SE Alaska it is still Tuesday! I ordered the stamp brush set Wherever You Go because I can see using it on a graduation card for my oldest granddaughter when she graduates from high school. I chose this saying from the set to make this cheery card. The stamp lends itself well to being colored with the coloring tool of MDS2. I originally had the stamp in white and couldn't figure out why it didn't appear in the coloring window. Duh…the stamp was white and the background was white. I had to have the stamp in black and then paint the words white. A beautiful thing about the coloring tool is that you can color outside the lines and it won't show. You just have to be careful to not color into another section of the stamp. If that happens, then you have to color over the mistake with the correct color. There is no erase tool in the part of the program where the coloring tool is. I can see me using this download a lot. Here is the index of the stamp brush set: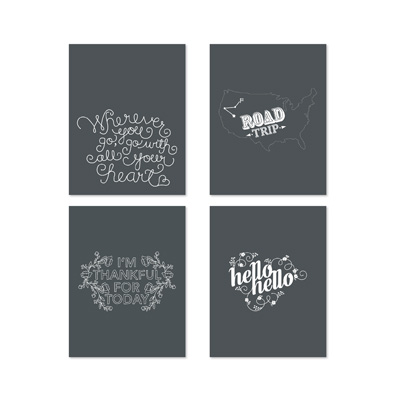 To view and order today's downloads, click here. Thanks for stopping by today to visit. Have you visited my Facebook business page? If not, I'd love for you to do that and 'like' it. Just click on the Facebook button.
Until next time…blessings,
Sue
sue@soggystamper.com