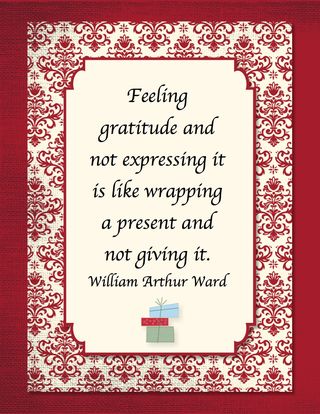 Supplies: MDS2+ (130646), MDS2 (130644), MDS2 upgrade (130650), or 30-day FREE trial of MDS2 (130910);background – Cherry Cobbler card stock; punches – 1.25" square (comes with MDS2)filled with pattern 2 of (131220) Festival of Prints Designer Series Paper, (129924) Get It Done Digital Kit – punch 2; stamp – Basic Black Texture which comes with the original MDS disc
Welcome to My Digital Craft Corner this day after Thanksgiving. Have you already been out capturing those great Black Friday specials? Then it is time to sit back with a cup of hot cocoa, coffee or tea and browse my projects.
Inspiration comes to me from a lot of sources. Today, I read this quote on www.mydigitalstudio.net and immediately knew I needed to create a piece of frameable wall art for the quote. Since it refers to a present and since Christmas is coming up way faster than I am ready for it, I decided to use this Festival of Prints Designer Series Paper for the background of the project. I used the Get It Done – 2 punch to frame the quote as it looks elegant to match the dsp. I typed the quote with the Apple Chauncery font and size 40. I usually add a slightly larger second punch behind the first one to make a border. This time I noticed that there is an option to add a mat to the punch which saves a lot of fussing! I don't know why I haven't noticed that before now.
Before I close, I want to remind you of a couple of things. First, MDS2 and MDS2+ are 50% off through Nov 28. If you haven't purchased this yet, click here to do so! As part of the Online Extravaganza, I am making a Christmas ornament for everyone who places an online order Nov 19 – Nov 28.
The second thing is that the DVD version of MDS2 will be available for purchase beginning Nov 29.
Until next time…blessings,
Sue
sue@soggystamper.com