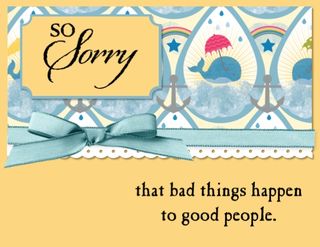 Supplies: MDS2+ (130646), MDS2 (130644), MDS2 upgrade (130650), or 30-day FREE trial of MDS2 (130910); Background – Card Stock/So Saffron; Embellishments – Timeless Taffeta Trimmings (131329); Stamps – So Sorry (133013); Punches – Dotted Scallop Ribbon Punch (122151), 1.25 Square Punch filled with Sunshine & Sprinkles Designer Series Paper– 3 (130670), Get It Done – punch 1 from Get It Done Kit (129924)
How often are you at loss for words when something bad happens to a friend or relative? This new download from today will solve your problem! Just look at all the situations that are addressed!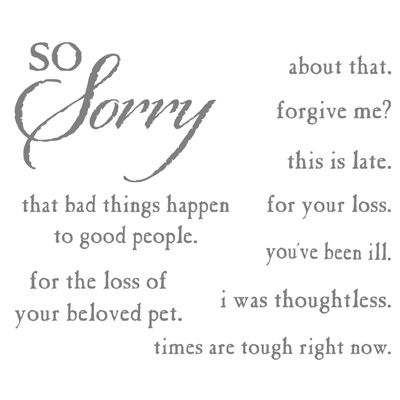 I created this card using this stamp brush set and Sunshine & Sprinkles Designer Series Paper. To cover the seam between the Whisper White  Dotted Scallop Ribbon border and the dsp, I added my favorite Timeless Taffeta Trimmings ribbon. I used the Not Quite Navy selections and recolored them with Baja Breeze.
Want to see the rest of today's terrific downloads? Just click here. They are on the right-hand side of my online store front.
I like to give you a list of the supplies I have used in a project and give you the links to those supplies in my online store. I am wondering if the present way of listing them works well for you or would they be better in a vertical list at the end of my blog post. Please leave me a comment as I want to have the list be the most helpful.
Until your next visit…blessings,
Sue Erickson
sue@soggystamper.com