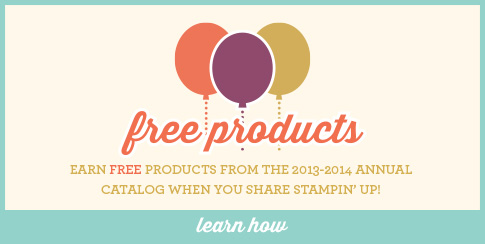 Have you heard the buzz about Sale-a-bration? During this promotion which runs Jan 22 – March 22, you can choose a free product from our Sale-a-bration brochure for each $50 you spend. We digital girls are not left out! There are two digital content discs you can choose as your free items. One is Lemonade Stand. The index is below.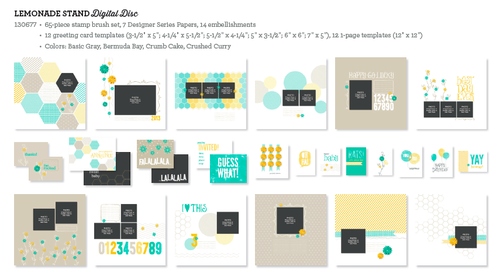 The other content disc is One Big Sale-a-bration2013 Digital Disc which includes all the SAB artwork and punches in the brochure.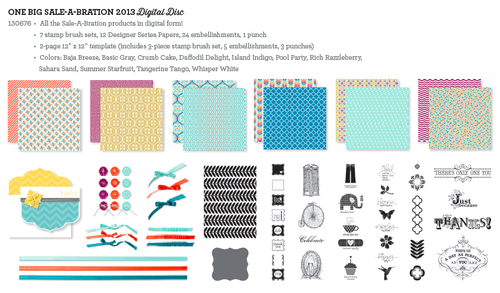 What a deal! Get busy making your list of downloads you want and then order $50 of product to get your choice of one of these digital discs. Orders placed with Stampi' Up!'s official printing service count towards Sale-a-bration as well. Now is the time to finish up those scrapbooks you have been working on and get them printed. You will love the quality of our professionally printed products!
Thanks for stopping by to visit today. I look forward to your next visit.
Until then…blessings,
Sue
sue@soggystamper.com