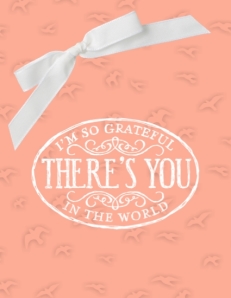 What new downloads did you choose to order today? I ordered the Modern Medley Overlays Kit and the Chalk Talk Stamp Brush Set. I have ordered the traditional Chalk Talk stamp set but thought it would be much quicker to print them out with MDS and cut them with the corresponding framelits when making numerous tags.
I ordered the Modern Medley Overlays because I love using overlays to create faux embossing on my backgrounds. The card above shows what the birds overlay looks like when you color it the same as the card stock and the apply a drop shadow. I played around with several different colors of drop shadow but came back to using the default black. Give faux embossing a try. It is easy and this set of overlays is perfect for it.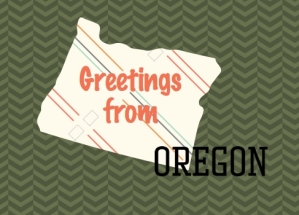 When someone goes on a trip like we are taking, it is appropriate to send postcards to our family and friends. So I created this postcard for you. I used the Fifty Nifty Kit for the Oregon punch and filled it with Delight in the Day designer series paper – 1. I added another of the Modern Medley Overlays to the background and reduced the opacity to just 20%. Again, it looks almost like dry embossing. Come back tomorrow to see where we will spend tomorrow night!
Supplies:
MDS software digital download (130646), MDS software disc (130647), or 30-day Free Trial of MDS (130910)
Modern Medley Overlays Kit (134839), Chalk Talk Stamp Brush Set (134800), Fifty Nifty Kit (130059), Delight in the Day Photobook Template (127758)