I love doing challenges, especially with MDS! Today's challenge is this sketch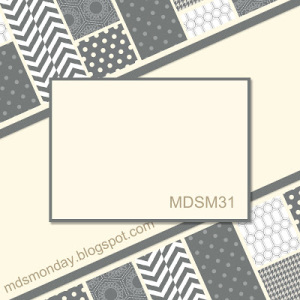 and here is my take on it.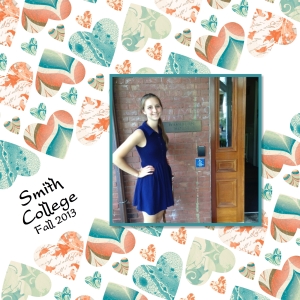 I wanted to try the sketch using a punch shape other than rectangles. First I tried using flowers but that wasn't fitting together well so I changed to hearts. I used the Full Heart and the Small Heart punches. I filled them with various patterns of the Venetian Romance Designer Series Paper. After making a row of hearts, I grouped them and copy and pasted them once. The second time I pasted them, I inverted them so they would fit with the row of little hearts better. Let me tell you…having already added the dsp to the punches, each further action I made on the page took a loooonnnng time to complete. I don't know which is better, to get all the punches positioned as desired first and then add the dsp to each punch or to add the dsp first like I did.
Seeing this photo of our granddaughter the day she moved into her house on the Smith College campus brings such a joy to my heart. Her confident pose shows how excited she is to be going to college. I pray her confidence and hopes of a bright future remain throughout her adult life.
Supplies:
MDS software digital download (130646), MDS software disc (130647), or 30-day Free Trial of MDS (130910)
Paper – Venetian Romance Designer Series Paper (13473)
Punches – Full Heart and Small Heart Punches (come with MDS)