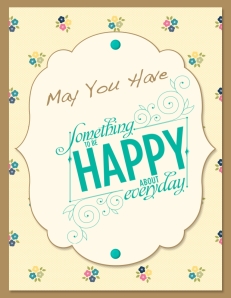 The day is almost over but I hope you took some time to create a card today in honor of World Card-Making Day. I had a busy day getting the house organized and packing for a trip to Boston to see the Fall colors (and to visit our son). Finally after dinner I took time to create this digital card with MDS.
If you haven't tried creating with MDS, let me tell you a few things I love about it. First, all my stamping supplies are packed in boxes in a very crowded stamp room. But with MDS, all I had to do was open the program on my computer and begin creating. There was no hunting for stamps, paper, and ink.
Secondly, I could not decide which designer series paper I wanted to use. I went through several different options before coming up with this one. I didn't waste any of my precious dsp in this process.
Thirdly, when I finished the card, I didn't have to do any clean up. All I have to do is close out the program. Well…if I wanted to make this into a hybrid card, I would have to get out some Whisper White card stock to print it on and some Baked Brown Sugar card stock for the base. Then I would have some clean-up to do.
Finally, since I am submitting this card to Stampin' Up!'s World Card-Making Day contest, all I have to do is attach it to an email. I didn't have to scan the card or take a picture and upload to my computer.
Now you need to experience for yourself these benefits of creating with MDS. Click on one of the links below to order your copy. I am here to help you get started and answer any questions you may have.
Supplies:
MDS software digital download (130646), MDS software disc (130647), or 30-day Free Trial of MDS (130910)
Background
Card Stock/Baked Brown Sugar
Embellishments
Brads (118847)/Bermuda Bay
Stamps
Grateful Hearts Frameables (135238) – be happy everyday, Color = BERMUDA BAY
Punches
Basics/1.25 Square Punch (comes with program)  Filled with: Gingham Garden Designer Series Paper (134853) – 2
Labels & Tags/Labels Collection 2 (129336), Fill Color = VERY VANILLA