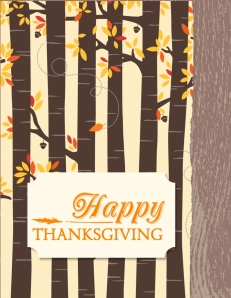 Supplies: MDS software digital download (130646), MDS software disc (130647), or 30-day Free Trial of MDS (130910); Background – (131218) Wonderfall Kit,Wonderfall Designer Series Paper – 5; Stamp – (135910) Fall Memories November Kit, happy thanksgiving stamp in Pumpkin Pie color; Punch – (129924)Get It Done Kit – punch 1 filled with Very Vanilla; Photos – Wonderfall Designer Series Paper – 5
Happy Thanksgiving! I am so grateful for all my readers and customers. May you be having a wonderful Thanksgiving with family and friends. For those of you who are missing loved ones, may your memories help carry you through the day.
I wanted to be able to tear the edge of the designer series paper so I added a photo box and stretched it to fit the size of the card. Then I dragged the Wonderfall Designer Series Paper design 5 into the photo box. By double clicking on the photo box, the option to tear the edges comes up in the list of options. Click on that then click on the side you want to tear. If you don't like that shape, click on the side again which removes the tear. Then click again and you will get a different tear. Repeat this process until you find one you like. You can also adjust the width of the piece you tear off. I left mine at the default width.