I love Tuesdays because we get new digital downloads for MDS. I was especially delighted to find a digital version of Endless Wishes, one of the new Photopolymer stamp sets. Just look at the delightful font and the beautiful snowflakes!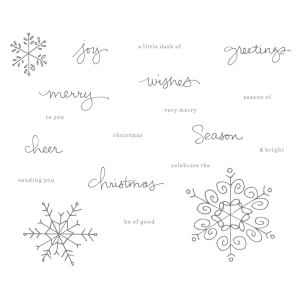 This is the card I quickly created with this set.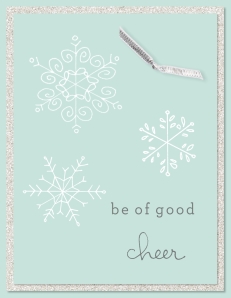 Supplies: MDS software digital download (130646), MDS software disc (130647), or 30-day Free Trial of MDS (130910), Endless Wishes stamp brush set 136559), Silver Ribbon and Embellishments Pack (135267), Glimmer Designer Series Paper (132917)
Another reason for Tuesdays being a terrific day is we get the new Weekly Deal from Stampin' Up!. Check them out and then order your 'must haves' here!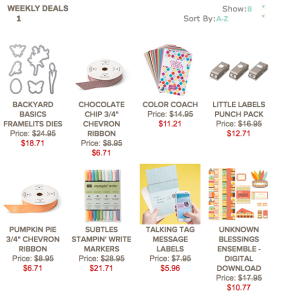 Now, if that isn't enough, Stampin' Up! just announced their annual Holiday Sale! There are four pages of items that are on sale from 20% to 50% off. To kick off the sale which runs from Nov 20 through Dec 1, there are three items which are 30% off for just tomorrow. Check out the wonderful savings here. Holiday_Sale_Flyer_US-1 You can place an order online, call me with your order, or email it to me.