The sketch for today uses tape to attach the main image to the background.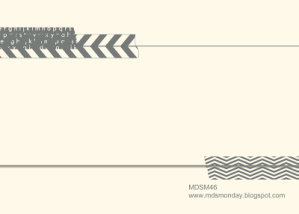 I started with Washi Tape from the Sent With Love Kit (132914) and Crisp Cantaloupe background. Then I began looking for an image that would fit the rectangular area. I found the saying 'winter wonderland' from the Chat Room Occasions stamp brush set which fit the space perfectly but the tape and background didn't. So I decided to add a winter photo to the card and used a frosty looking background from the Winter Frost designer series paper. That set the color for the tape. I used the global search feature to check out all the different tapes I had in my MDS library and decided this one from the Fall Memories November Kit had the perfect pattern. It reminds me of wind-sculpted snow. I used the color picker feature to recolor the tape to match the color of the background. Then I added a tape from the Downtown Grunge Photobook Template because the color was just perfect. This card was not at all like what I started out to create but the process took over…I love it when that happens…and I love the end result. See for yourself!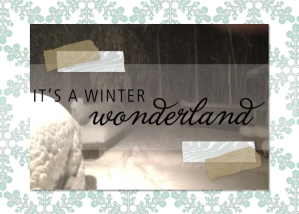 I might add that this picture is one my DIL took of their yard in the Boston area last winter. You wouldn't find such an accumulation of snow where we lived in Craig, AK, or here in Mount Vernon, WA.
Supplies:
MDS software digital download (130646), MDS software disc (130647), or 30-day Free Trial of MDS (130910)
Background
Winter Frost Designer Series Paper (135265) pattern 4
Embellishments
Fall Memories November Kit (135910) – tape 4 (re-colored)
Downtown Grunge Photobook Template (126056) – tape 3
Stamps
Chat Room Occasions (125159) – winter wonderland
Punches
Basics/1.25 Square Punch (comes with software)
Click on the links or visit my online store to purchase the supplies used in this digital greeting card.