Here is another challenge from My Digital Studio Monday. This one is a scrapbook page and the sketch enables you to put numerous pictures on the page. Here is the sketch: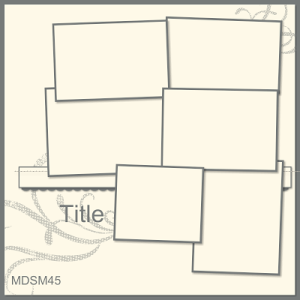 and here is my version: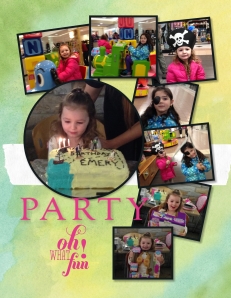 Supplies:  MDS software digital download (130646), MDS software disc (130647), or 30-day Free Trial of MDS (130910); Background Be Yourself May Kit (133426) – designer series paper 1; Embellishments Neutral Delightful Digital Tape (128874) 1 – whisper white;  Stamps
Fundamental Phrases (118824)- party, Christmas Messages (135268) – oh what fun
I started this page by adding all the pictures I wanted to share. I played around with their placement and size for quite a while before adding the background. I tried plain Soft Sky card stock and one of the Winter Frost papers but didn't like either. Then I popped in this pattern from the Be Yourself May Kit designer series paper. I couldn't believe how it made the colors in the photos pop and tied them all together. The motion in the placement of the photos and the movement of color in the background resonate with the excitement and activity of a three-year-old's birthday party. Since this is an 8 1/2″ x 11″ scrapbook page, there wasn't room for any flourishes. The title takes their place. I used the color picker to choose the pink jacket color for the title.
Today is a Terrific Tuesday because we get new digital downloads. Check them out below and then click on the image to order them in my online store.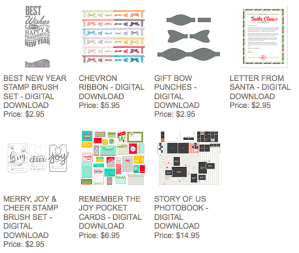 Don't forget the Weekly Deals are still going on and the new deals come out on Tuesday…how terrific! Check out these terrific deals now! Then click on the image to order them.