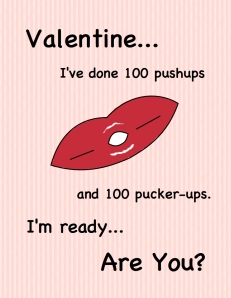 Supplies: MDS software digital download (130646), MDS software disc (130647), or 30-day Free Trial of MDS (130910), My Digital Class Mailbox Love Notes (136780)
My business coach challenged us to write a post about our favorite Valentine saying or verse. This is my all time favorite. There is a story behind it.
Years ago, we lived in a small town in Western Montana. I picked out a Valentine with this saying on it to give my husband on my way home from work in a neighboring town. On Valentine's Day he handed me the card he picked out for me. When I opened it, I started laughing. It was the exact same card I had picked but he had bought his in the town we lived in. Obviously we have a similar sense of humor. I guess that is why we will be happily celebrating our 50th anniversary this year.
I am sure I have that card in my 'Memories' file at home but did not think in advance of finding it, scanning it and sharing the card with you before we left home to come back to Craig, Alaska, for a visit.
So….I used my trusty MDS program on my computer to create a digital card that is similar to the original card. I searched the available downloads in my online store and in my download library and did not find a stamp brush set or embellishment that was a pair of lips.
I used the 'Add Line' tool under the 'freeform' button to add two circles and the creases on the sides of the mouth. I pulled and pushed the handles on the circles to make the lips shape and the puckered opening. Then I colored the lips Real Red with the freeform brush. I created the message with a series of text boxes. The background is design 3 of the Mailbox Love Notes Designer Series Paper found in the My Digital Class Mailbox Love Notes (136780). I have included below, images of what is included in this digital download. Click here to place your order for the class. Even if you are a seasoned designer, the content files in the class are worth the price of admission.