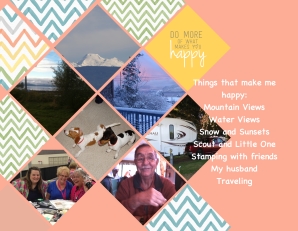 One of the new downloads this Terrific Tuesday is Today Starts Here Photobook Template (137120). This download includes 24 pages of photobook templates, 32 piece stamp brush set, 15 embellishments, and one diamond-shaped punch. I chose to just use one of the pages to create this scrapbook page. Using a designer template can be as easy as just dropping photos into the photoboxes or you can delete and move elements around to meet your needs.
I started this page with this template: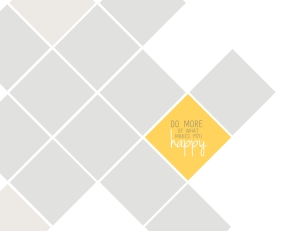 I discovered that the diamonds are actually punches so used the 'fill with photo' option under punches in the Design Center. I filled some of the punches with Watercolor Wonder Designer Series Paper (137077) and filled the rest with my photos. Once you have filled a punch with a photo, double click it and use the magnifying glasses to enlarge or shrink your photo for the best fit. I needed more room for my journaling so I moved two of the diamonds. I love the shape of this layout and will use this Today Starts Here Photobook Template often. I have included a screenshot of today's new downloads below. Check them out by clicking on the links or by visiting my online store and ordering your favorites. I do appreciate your business.
Don't forget! Tuesday is also the day that Stampin' Up! offers new weekly deals. Check them out below and click on the ones you want to snap up. You do need to snap them up because quantity is not guaranteed and they may run out before the end of the week.
Basics Glimmer Brads

Price: $4.95 $3.71