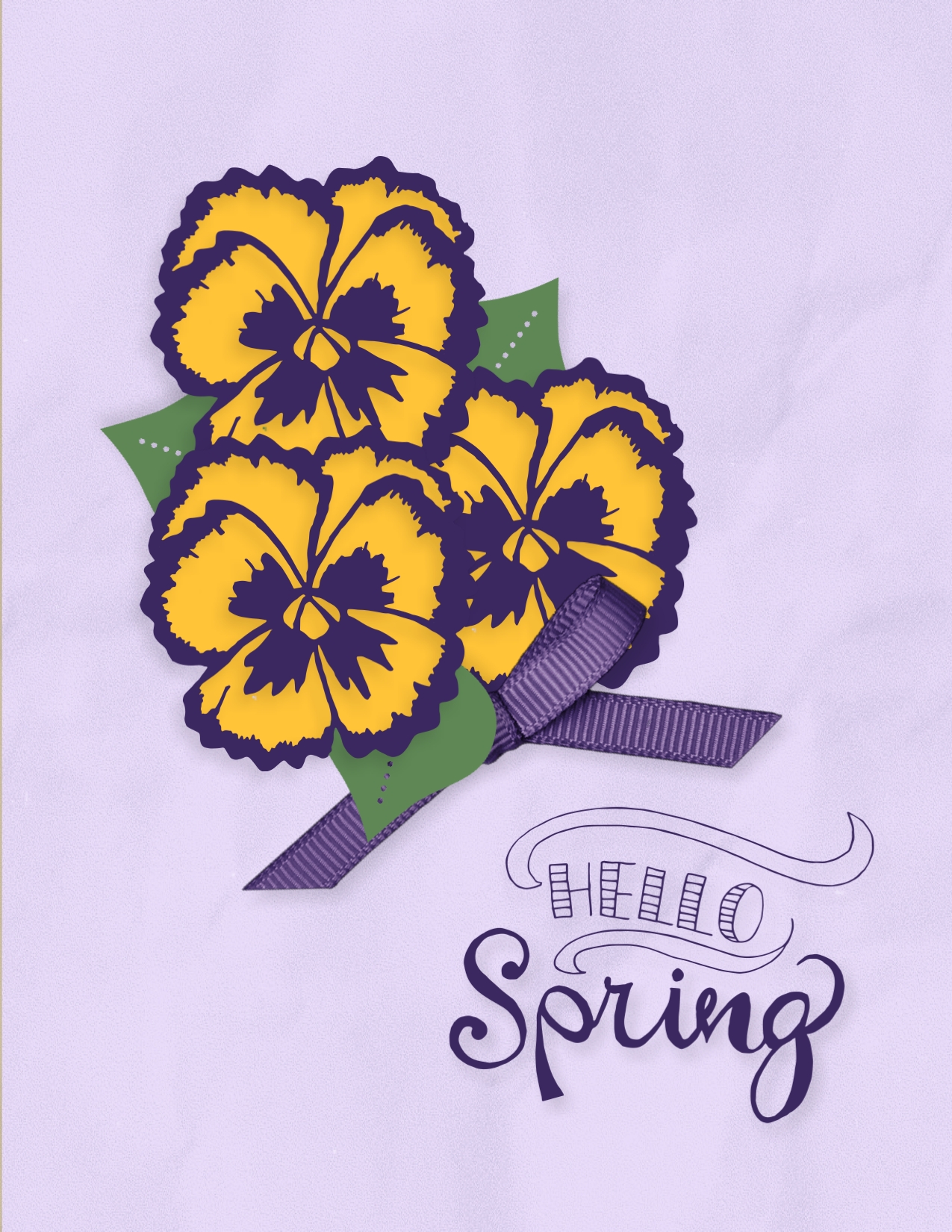 Hello Spring (138039) is one of the new digital downloads for MDS that has been released today, Terrific Tuesday. Don't you just love this pansy? I changed the color of the stamp from Basic Black to Concord Crush and then used the Freeform brush to add a paint layer of Crushed Curry. I see this color combination often in pansies and it always catches my eye. I added a few Garden Green leaves from the Bright Blessings stamp brush set (127404). The grosgrain ribbon has been recolored with Concord Crush.
You know me…I like to have some texture to my backgrounds so I used the wrinkled pattern 4 of the Downtown Grunge Designer Series Paper (part of the Downtown Grunge Photobook Template – 126056). I recolored it with Wisteria Wonder. You can't recolor designer series paper when it is added as the background nor when you fill a punch with it. To get the recoloring option, you have to add the designer series paper as a page layer. Don't ask me why. It seems to me that you should be able to recolor it any way you add it but MDS doesn't seem to work that way. Maybe in the future it will. Check out these great new downloads for MDS and then click on them to order the ones you want.
Remember that Tuesdays are terrific also because we get new Weekly Deals. Here are this week's deals. Snap up these great deals by clicking on the links to order them.