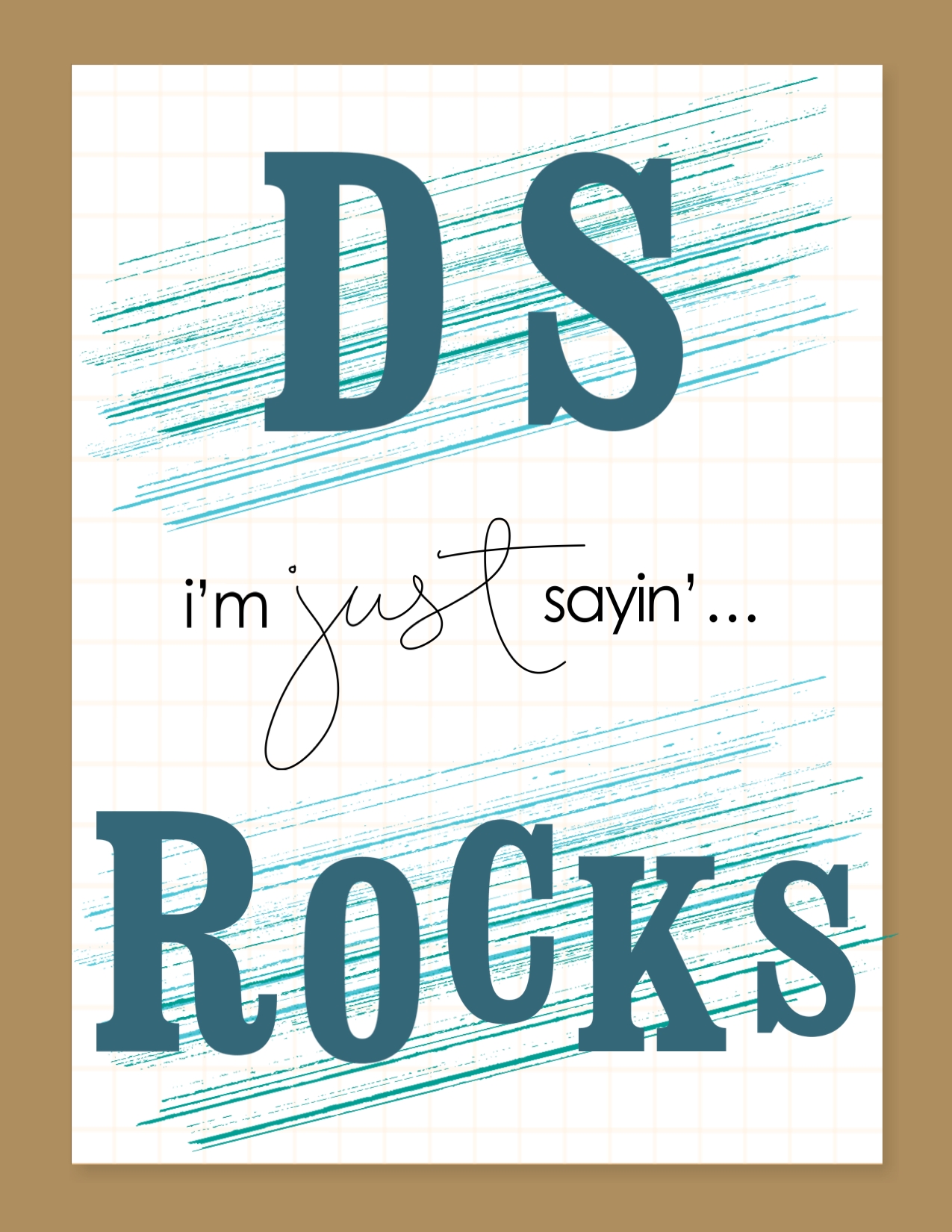 Today, demonstrators across the country are spreading cheer and love on the wonderful people who work in the Demonstrator Services department of Stampin' Up!. They are THE go-to people when demonstrators have questions, and problems with orders. They are the voices at the other end of the phone line who are always so cheerful and helpful. My thanks go out to them not just today but every day.
Supplies for this digital card:
MDS software digital download (130646), MDS software disc (130647), or 30-day Free Trial of MDS (130910)
Stamp Brush Sets – Gorgeous Grunge (137939) grunge 5 colored with Tempting Turquoise and Taken With Teal, Fantabulous You (129920), Sweet Details Alphabet and Numbers (125745) letters colored with Not Quite Navy
Embellishments – Today Starts Here Photobook Template (137120) Square Grid recolored with Baked Brown Sugar
Digital creating with MDS is perfect when you need a quick card and especially when you need to send it digitally so it arrives in time. To create this card traditionally with paper, ink, and stamps I would first have to clean off my stamping desk to have a flat surface on which to work. Yes, I know I should clean up after each project and then the desk would be clear for the next time but…creative minds are rarely tidy! Right?!
I encourage you to give digital scrapbooking and card making a try. MDS provides all the wonderful art and color Stampin' Up! is well-know for and the program is easy to use. Click on one of the MDS links above to order your copy. I'm right here to help you get started and answer any questions you may have. I post digital projects to this blog often so take time to check out my various posts. There is a tab at the top of the page which links to all the digital projects to help sort them out.