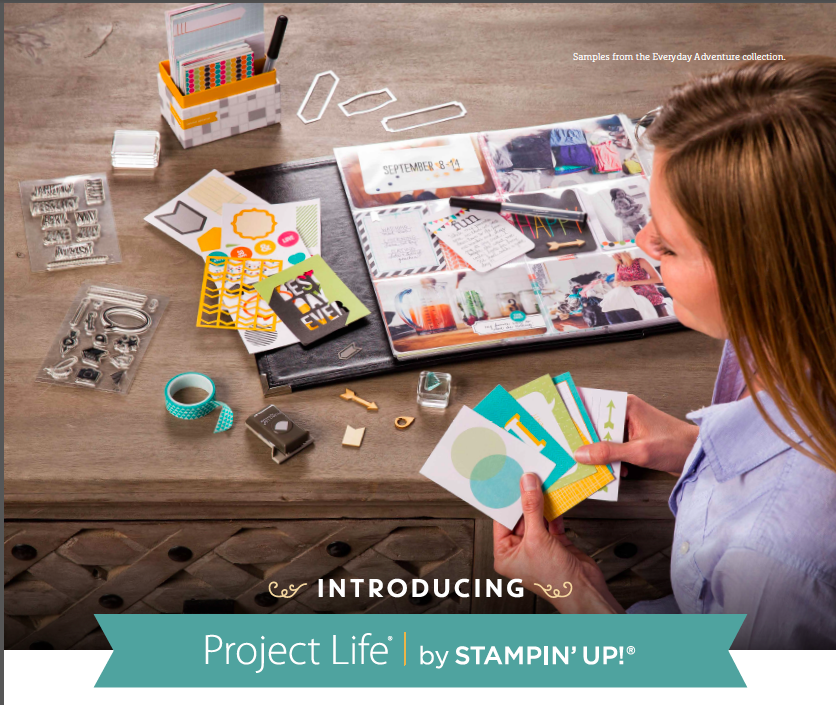 Are you already a Project Life fan? Then you will be excited to know that Stampin' Up! and Becky Higgins have joined forces to bring you Project Life scrapbooking with Stampin' Up! exclusive art work and colors. Starting today, you can order the sneak preview supplies shown below and when the new 2014-2015 catalog is active on June 1st, you will be able to order the full range of choices Stampin' Up! offers. Place your order through my online store or click on the links with the images.
Yes…there are even digital versions of the cards and stamp sets!
If you are like me and just don't have the time or don't get around to doing traditional scrapbooking, Project Life might be the perfect solution for you. It is a simple way to get your pictures into a scrapbook. The rectangular framelit is the perfect size to cut out your focal point of a photo so it fits into the pockets. There are pre-printed cards with cute sayings to put in some of the pockets and there are journaling cards so you can quickly write down the memories associated with the photos on the page. And….the cards come in a sturdy cute box for storage.
I ordered my Project Life supplies today. Now it is your turn to order your Project Life supplies and start scrapping PL style with me.