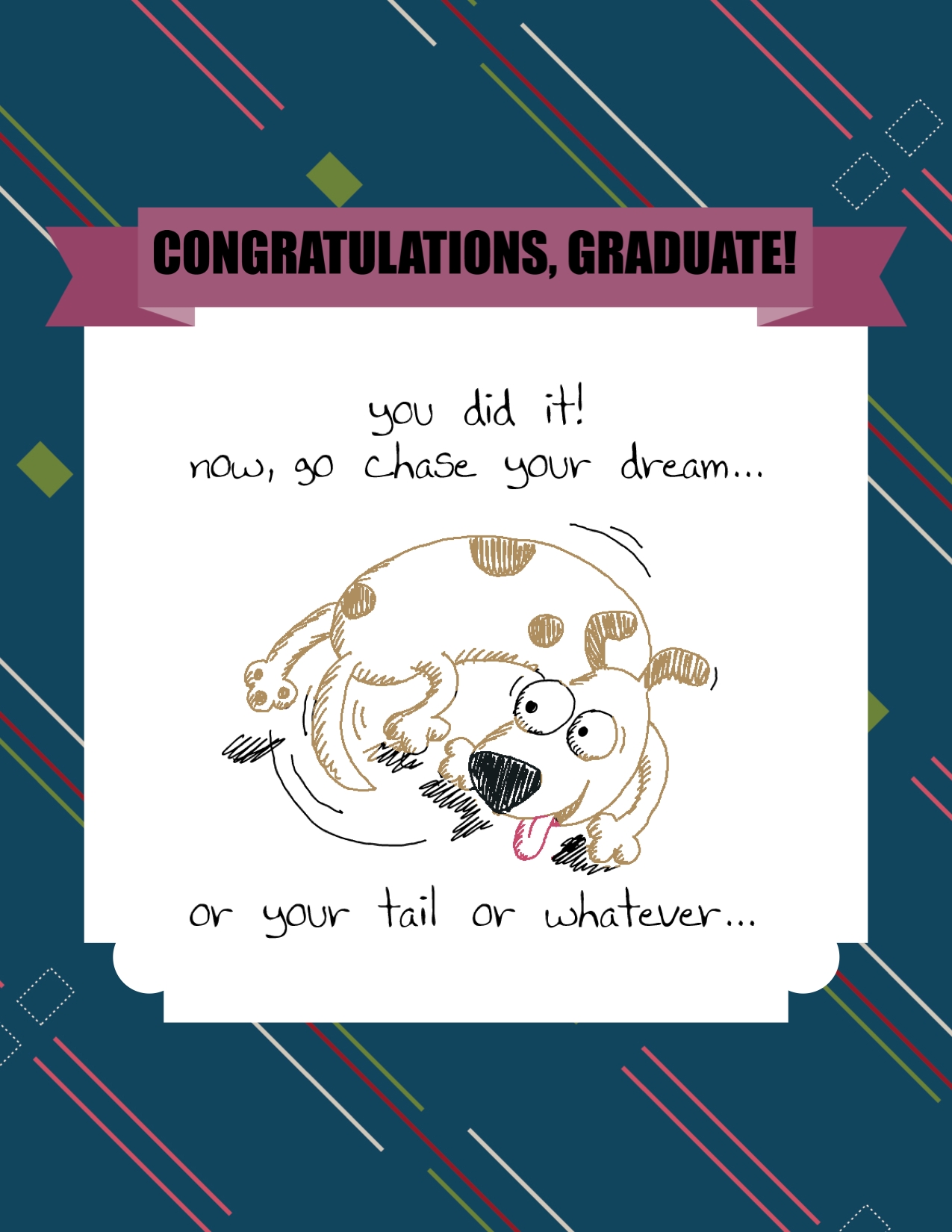 Supplies: MDS software digital download (130646), MDS software disc (130647), or 30-day Free Trial of MDS (130910); Background – Delight In The Day II Designer Series Paper – paper 1 (134593); Embellishments – All Time Fave Photobook Template (132915) – banner 2; Stamps – Giggle Greetings (138005) – you did it, Go Graduate Plus (121069) – congrats; Punches – Get It Done  Kit (129924)- punch 2
Hey, it's Terrific Tuesday and we have three terrific new MDS downloads for you. I ended up getting all three but chose this one, Giggle Greetings (138005) to create this light-hearted graduation card. I colored the pup like our mini-dachshund, Scout. This was such an easy card to make. All I have to do now is to print it out as a card front and mount it on card stock for a hybrid card. It would take me less than 30 minutes total. See how easy MDS can be and how handy when you realize that you need a card at the last minute. Check out and order the new downloads by clicking on their images below.
Check out these Weekly Deals. They are only available at these prices through next Monday so be sure to stock up with these great savings.