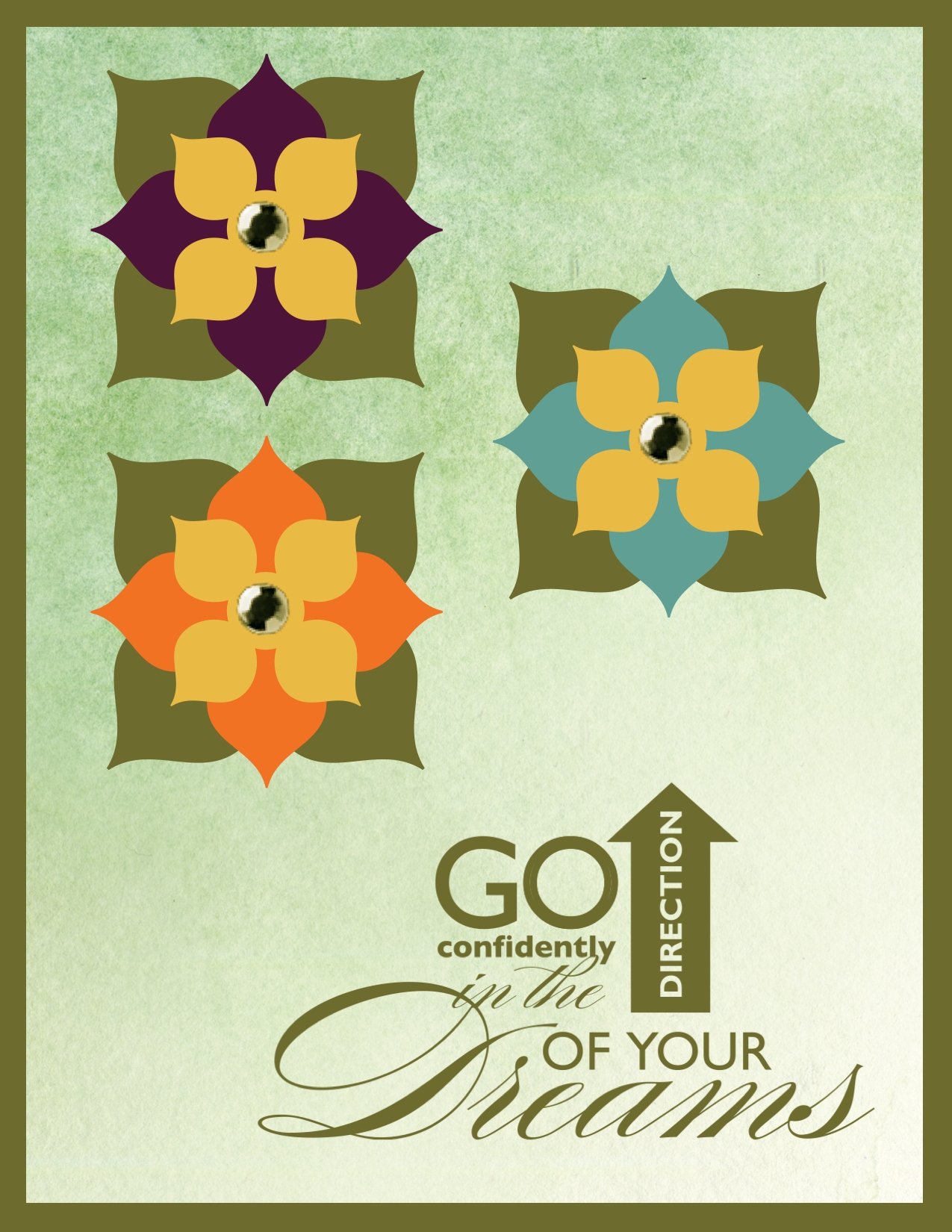 Good news…Stampin' Up! has already updated MDS with the new 2014-2016 In Colors. However, what is great about MDS is that the 2012-2014 In Colors do not retire so we still have them available for our creations. The new 2014-2016 In Colors are Mossy Meadow, Lost Lagoon, Hello Honey, Tangelo Twist, and Blackberry Bliss. I used the Mossy Meadow for the leaves of the flowers;  and Blackberry Bliss, Lost Lagoon, and Tangelo Twist for the flowers. The flower centers are Hello Honey. Don't you just love that name? Hellooooo, honey! At this point my favorite of the new In Colors are the Mossy Meadow and Blackberry Bliss. They are such rich colors. The supplies I used to create this card are listed at the bottom of this post. To order any of the supplies you need to make this card yourself, just click on the links or visit my online store.
To get these new In Colors, open your MDS program, choose a project….you don't even have to go as far as to name it, and then go up to the help pull-down menu on the top tool bar. Choose check for updates. The updates are freen
This year, Stampin' Up! has incorporated MDS projects and downloads into the annual catalog more than in years past. There are 16 pages of MDS ideas and downloads. So…you will need to have the new catalog. I love giving them away for free but before I can send you one, I need to have a phone conversation with you about how to do this. If you want a catalog, email me your phone number, time zone, and best time to call you.
Supplies:
MDS software digital download (130646), MDS software disc (130647), or 30-day Free Trial of MDS (130910)
Background
Card Stock/Mossy Meadow
Embellishments
Blossom Builders Embellishments (129609)- 2mm rhinestones Lucky Limeade (re-colored) Color = MOSSY MEADOW 109,108,46
Stamps
Word Play (124432)- dreams whole, Color = MOSSY MEADOW 109,108,46
Punches
1.25 Square Punch,  Filled Summertime Splendor Designer Series Paper (121067) – bells
Happy Hello – large flower, Fill Color = MOSSY MEADOW 109,108,46
Happy Hello/Happy Hello – medium flower, Fill Color = LOST LAGOON 96,159,148
Happy Hello/Happy Hello – small flower, Fill Color = HELLO HONEY 233,187,68
Happy Hello/Happy Hello – medium flower, Fill Color = BLACKBERRY BLISS 78,19,57
Happy Hello/Happy Hello – medium flower, Fill Color = TANGELO TWIST 241,114,34