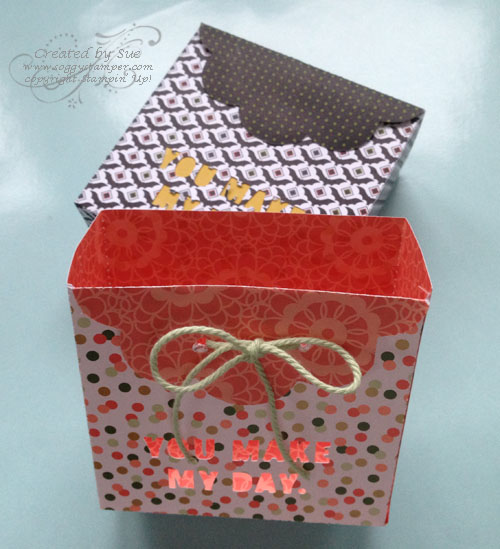 This Cool Like That Giftable Templates (136573) digital download for MDS is one of the nine new downloads that were released for June. Like I said last week, Stampin' Up! is changing the focus a little in it's MDS offerings and instead of releasing new downloads each Tuesday, they are releasing a group of them on the first Tuesday of each month and have more MDS downloads featured in the annual catalog. I will feature one of those downloads each Tuesday of the rest of the month.
I fell in love with this download when I saw samples made with it in the 2014-2015 annual catalog and it is the first one I ordered this month. I received a Silhouette Cameo e-cutter from Ron for Christmas and am just starting to learn how to use it. This Cool Like That Giftables Templates is perfect to use with an e-cutter. Stampin' Up! has designed many downloads to be used either with an e-cutter or to cut out by hand. They even have an e-cutter category for those files in the online MDS catalog.
These templates can make either little bags or boxes. There are perforated lines on the sides to facilitate making the box into a bag. Some of the stamps in the kit can be added to the bag/box punches and when sent to the e-cutter, these stamps can be cut out like the samples I have in the photo. When you do this, be aware of which part of the box/bag will be the front. In the case of the samples, I paced the stamp on the same side as the flap so I couldn't make it a bag with the flap folding down over the opening.
I urge you to purchase this Cool Like that Giftable Templates download by clicking on the link or visiting my online store. Have fun seeing what you can create with it. Remember that you can print the project on cardstock or designer series paper and cut them out by hand. You don't have to have an e-cutter to enjoy the download.
Supplies: