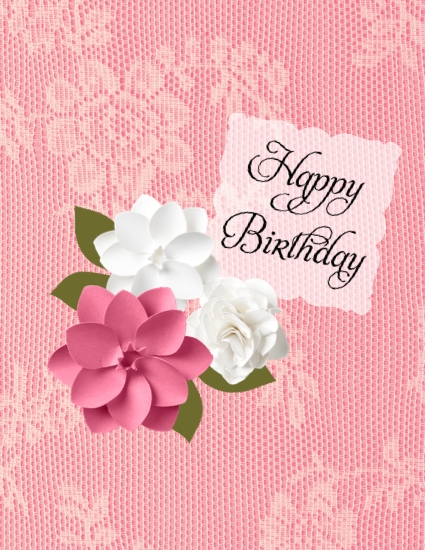 Here is my version of the MDS Monday 79 challenge to use an overlay on our projects. When I saw this beautiful floral lace overlay in my files, I decided to create a feminine birthday card. Our sketch looks like this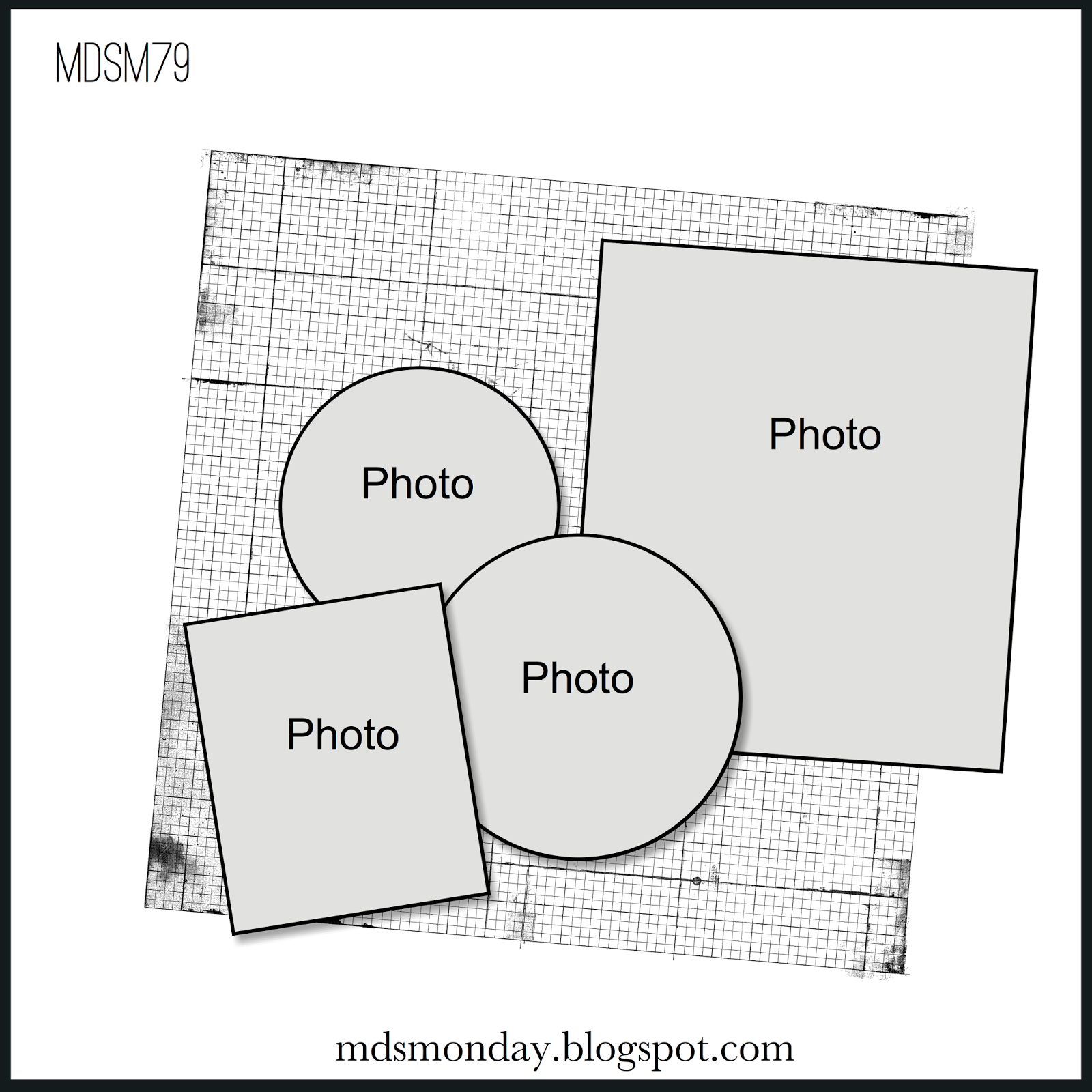 I didn't want to cover up the beautiful lace so I kept the elements rather small. I substituted the greeting on a tag for the photo on the right and flowers for the other photos. While the leaves aren't in the sketch, I just had to add them. The tag is colored Whisper White but it was so strong a color in contrast to the flowers that I decreased the opacity to 60% and got just the right color.
Have you tried My Digital Studio yet? It is a fun way to create cards, scrapbook pages, and 3-D items using MDS. Here are some of the benefits of this program:
You have a complete paper-crafting room in the amount of space of your computer and maybe a printer. All you need to add is cardstock, scissors, and adhesive if you want to make hybrid and 3-D projects.
Getting set up to create is just a matter of opening the program on your computer. There is no gathering supplies.
When you try something and it doesn't look right, all you have to do it delete it and begin again or change out a greeting or designer series paper. There is no wasted paper.
MDS downloads do not retire so the ones you buy are available as long as you have the program. This means that if you are also a traditional stamper, you can print out the digital version of some of the designer series papers when you run out and you can print out just the patterns you like. Again, no waste of having papers you don't like lying around.
If you are into digital photography like so many of us, your photos are stored on your computer. By designing digital scrapbook pages with MDS, you save the steps of printing out your photo and then cropping it before you can scrap it. MDS even allows you to enlarge and shrink your photos to fit you need.
Stampin' Up! has an excellent printer who calibrates their inks so that your scrapbook pages and cards come back from the printer with colors that match the ribbon and embellishments you have on hand. This makes hybrid pages so easy!
Finally, when you are finished working on your project or have to quit, there is no clean up. All you have to do is save your project and close out the program.
Have I convinced you to give MDS a try? It is not difficult to learn and I am happy to help you get started. You have three ways to order it, with a digital download, a software disc, or even try it for 30 days for FREE. Click on one of the links below to order through my online store.
Supplies used:
MDS software digital download (130646), MDS software disc (130647), or 30-day Free Trial of MDS (130910)
Background
Card Stock/Very Vanilla
Embellishments
Festive Blooms (131327) – whisper white 2 and 5
Bright Blooms (130876) – melon mambo 5
Stamps
Natural Composition Overlays (130855) – 12, Color = STRAWBERRY SLUSH 239,79,117
Elementary Elegance – happy birthday, Color = 0,0,0
Spring to Life Kit (133026) – leaves 2, Color = MOSSY MEADOW 109,108,46
Punches
Convention 2012 Photobook Template (130971) – curvy square frame punch, Fill Color = 230,WATERMARK 255,255,255