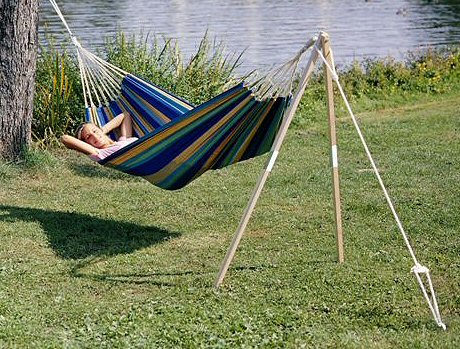 According to a bunch of online calendars, today is National Lazy Day. While I don't want to infer that you are lazy, I want you to consider a wonderful tool for scrapbooking and cardmaking, the Big Shot Die-Cutting Machine by Sizzix that will speed up your creativity immensely.
Tired of having to hand cut out stamped images and shapes for your cards and scrapbook pages? Maybe your hands are arthritic and using a pair of scissors is too painful. Or maybe your hands shake too much. The Big Shot is your answer. Many of the Stampin' Up! stamp sets now have matching sets of framelits eliminating all that fussy hand cutting.
Do you like dry embossed backgrounds and finishing touches on your pages or cards? Do you hate the time it takes to get out a light box and all the tedious work of embossing through a stencil? Again…the Big Shot to the rescue! By using Stampin' Up!'s Textured Impressions Embossing Folders and a Big Shot machine, your dry embossed background is finished in a couple seconds.
When Stampin' Up! first started selling the Big Shot, I debated ordering one for some time. I rarely do traditional scrapbooking and all I thought the Big Shot was for was to cut out letters and shapes for scrapbook pages. Boy was I wrong! There is hardly a card I create where I haven't used the Big Shot for some step in the process.
The great news for you is that during the month of August, Stampin' Up! is having a special. Purchase the Big Shot and get an exclusive bundle of stamp set and matching framelit set for FREE! Check out the bundles below and click on the image for more information and to place your order.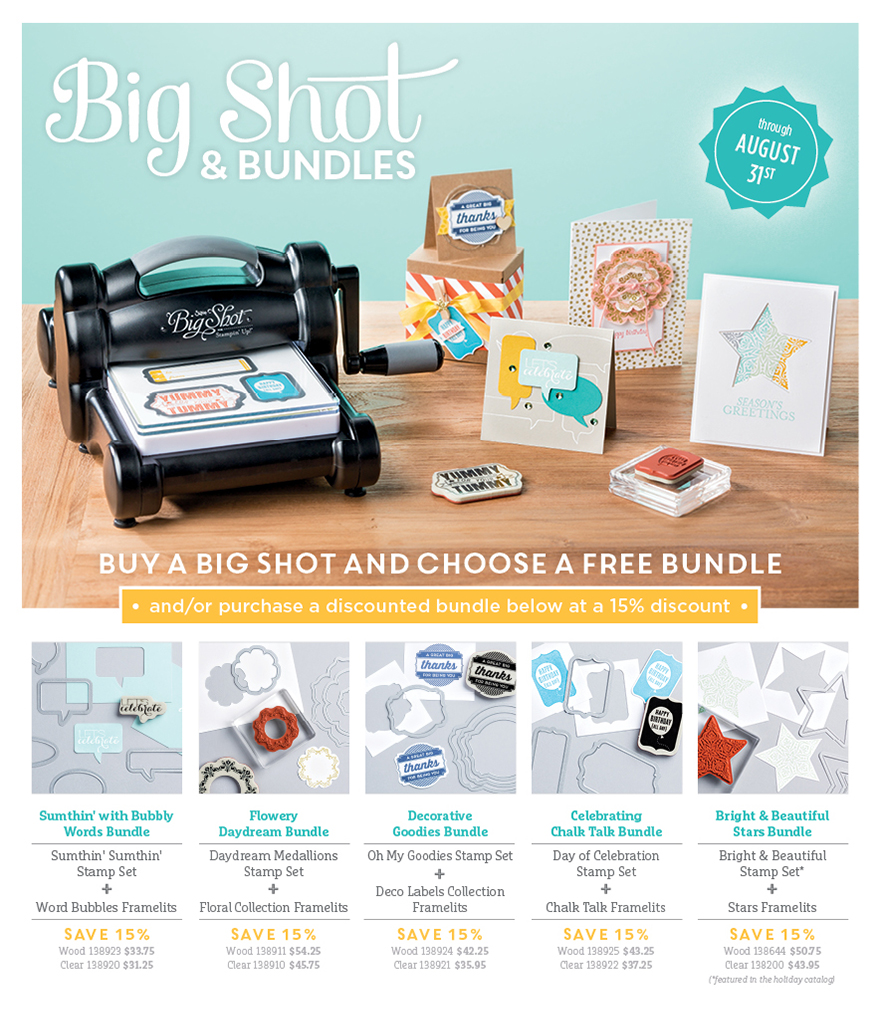 You will be so happy you decide to buy a Big Shot! For those of you who already own a Big Shot, these same exclusive bundles are available. Order now! You'll be happy you did.