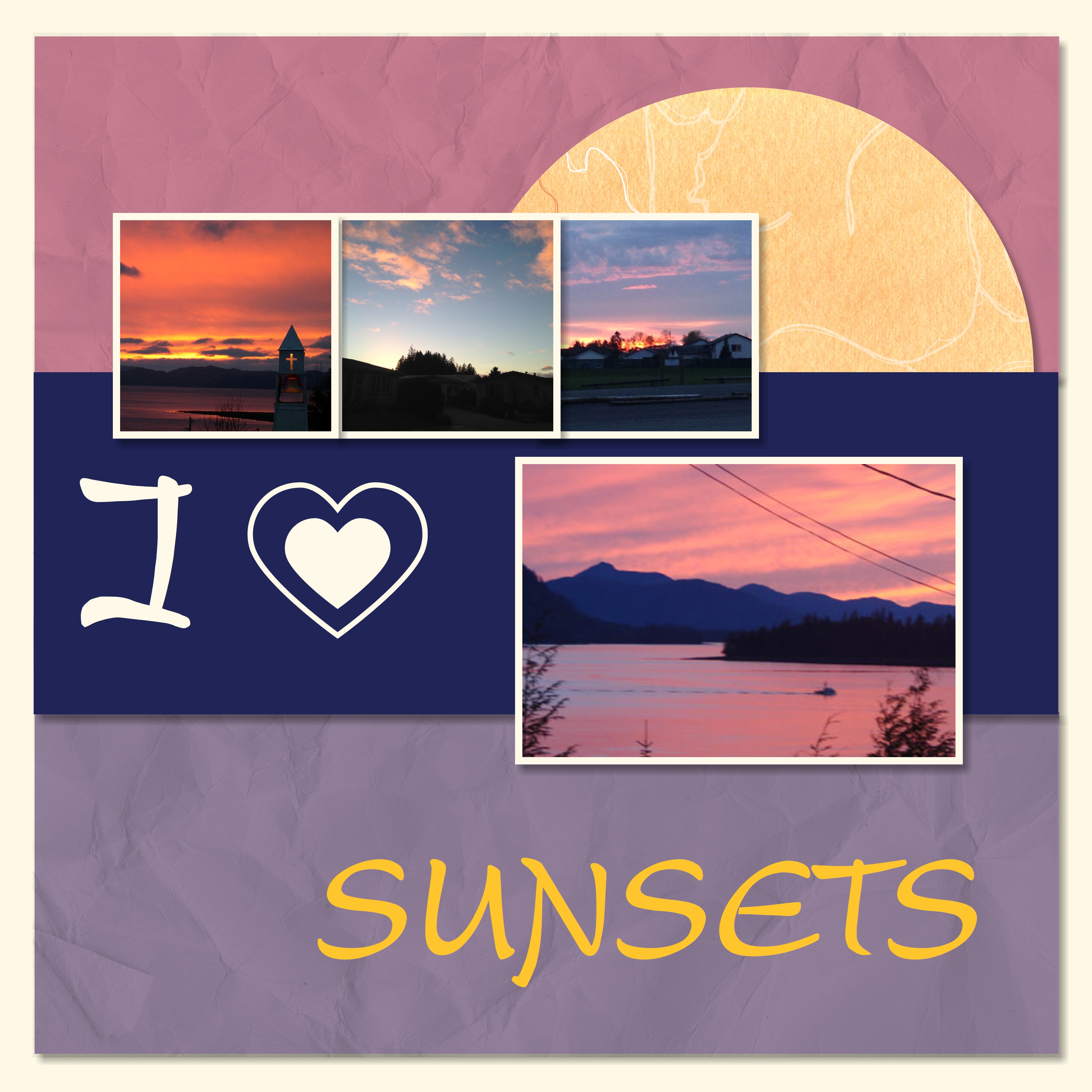 Can you guess from the number of posts I do that are digital samples? I do love MDS! The main reason is that I can change my mind about a color or design of designer series paper without ruining a ton of supplies. I played around with the colors on this scrapbook page for well over an hour trying out one and then another just for the backgrounds and the lettering. Then I spend more time changing the color of the mats and changing out the dsp used in the sun. Gosh…I love playing with the colors and with MDS!
This page is for the MDS Monday challenge 81. The challenge was to create a page about something I love. I thought of my kids/grandkids/great-grandkids but how could I single out pictures of just a couple of them? Then I thought about the great ladies and the fun we have at the Stampin" Up! workshops I teach. Again, how could I choose just a few? So I settled on sunsets. I love sunsets! I could never paint a sunset as stunning as those God creates and I am content to just take pictures of them.
The sketch looks like this: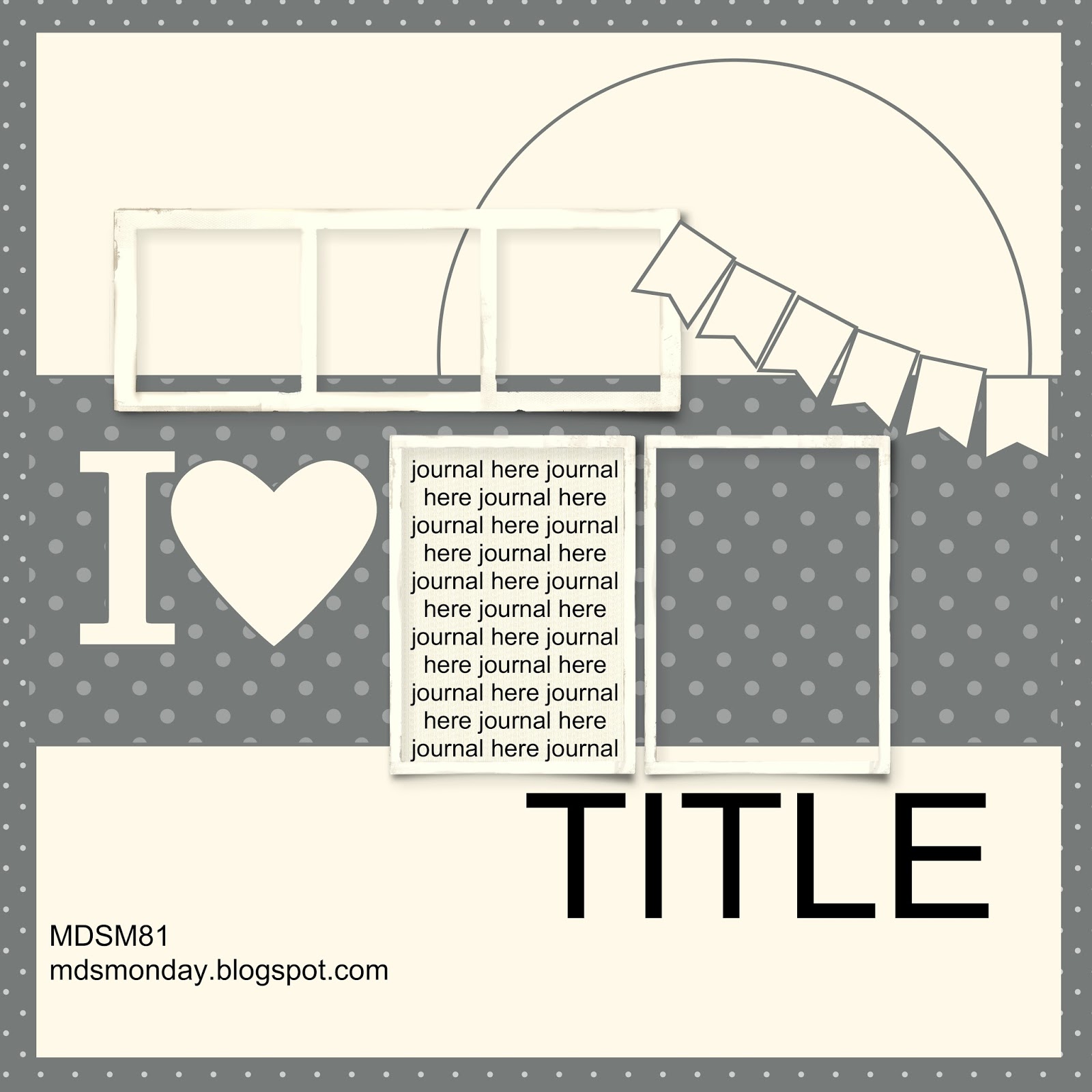 My pictures are stunning enough so I only used designer series paper for the sun. I used the color picker to color in the rectangles in the background. Since the pictures say it all, I omitted the journaling box.  I always want texture in my backgrounds so I added the Natural Composition Overlays (130855) – 9 . This wrinkled paper overlay is one of my favorites!
If you are like me and like to try different papers, colors and shapes when creating to find just the perfect combination but don't like to waste supplies, then you would love working with My Digital Studio! To order your copy of the program, just click on the links below. I'm only a few keystrokes away in the form of an email when you need help or ideas.
Supplies: