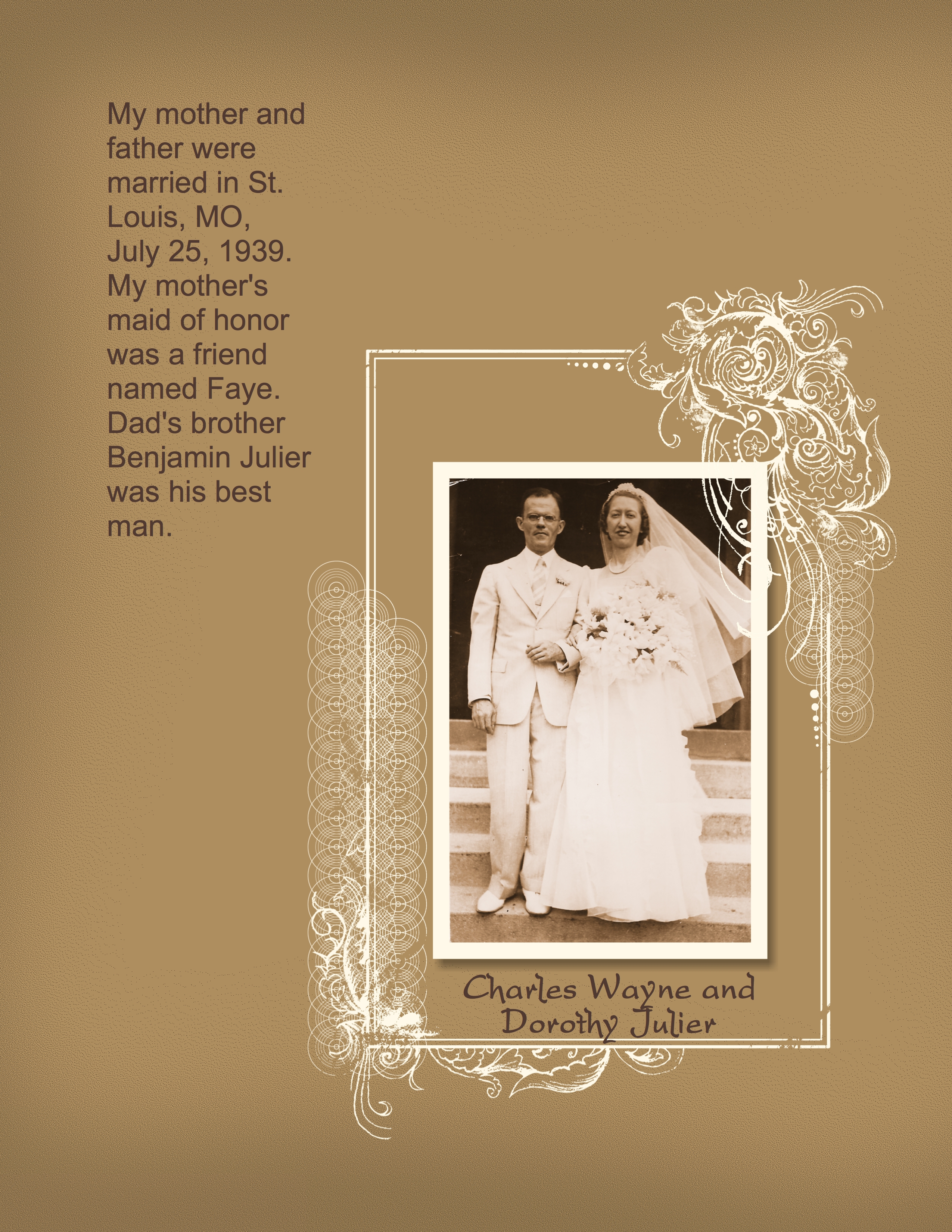 Yes, it is indeed Tuesday instead of Monday. I have had computer issues with getting this scrapbook page finished and uploaded so am a day behind. Sorry! This page is for the MDS Monday Challenge #84. Here was the sketch suggested we use: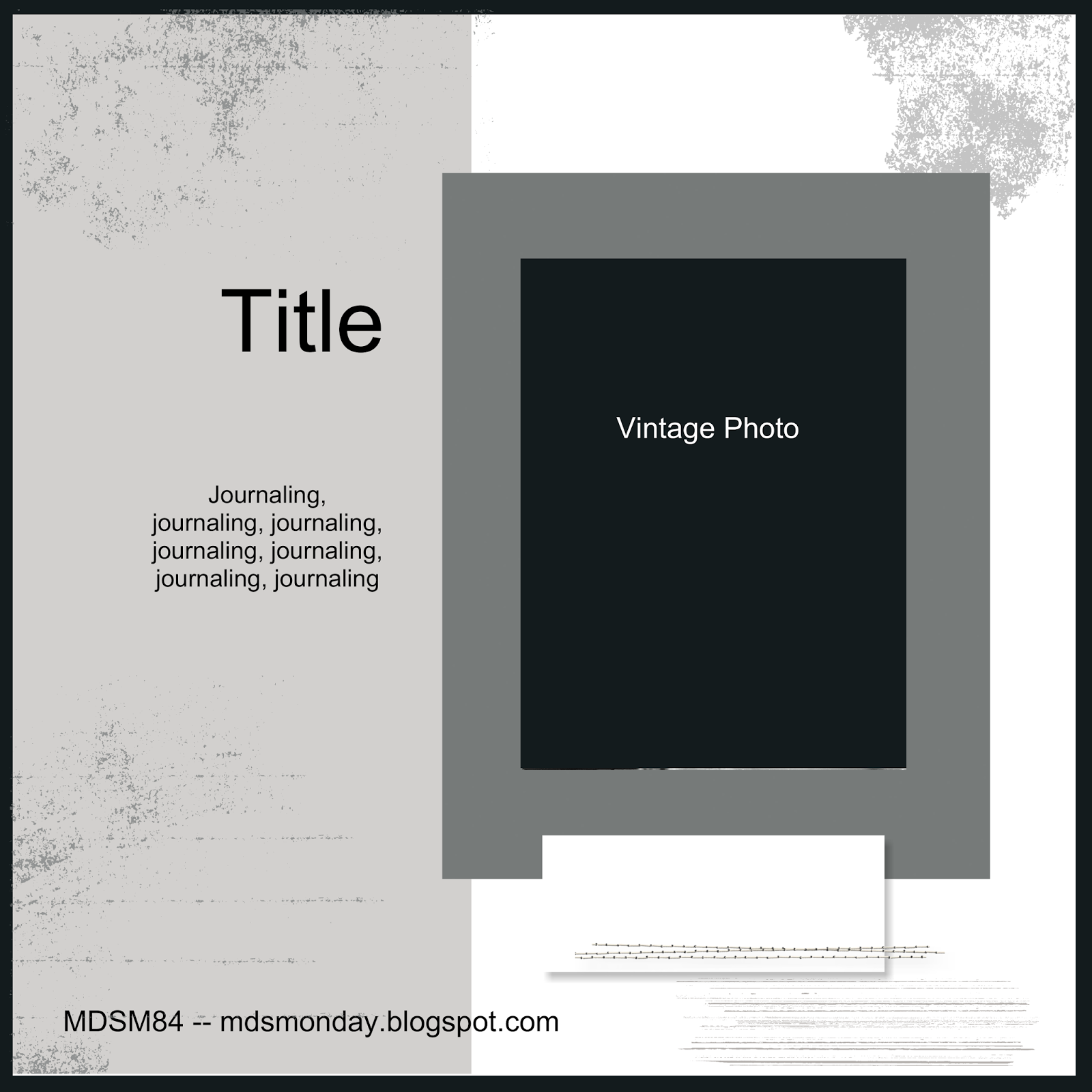 The original wedding picture of my parents was in black and white. I decided to change the photo to a sepia tone in keeping with the vintage look. This led to using Baked Brown Sugar for the background and Very Vanilla for a mat on the picture and to color the Eclectic Overlays (129007) frame 6 stamp. And of course, I couldn't just leave the background plain so I added the Vintage Overlays texture 1 to the background. I reduced the opacity of this overlay to 70%.
Do you like the looks of this scrapbook page? Would you like to be able to preserve vintage photos from your past and create scrapbook pages with no mess and no fuss? Then I recommend you give MDS a try. You can download a digital copy of it for only $19.95 and within minutes you can be creating beautiful pages yourself. The cool things about MDS are that 1. there is no cleanup to do when you finish working on a project, 2. you don't have to worry about running out of supplies, 3. often, your photos are already on your computer and vintage ones like the one I used are easily scanned into your computer, 4. Once you create a series of pages, you can either print them out on your home printer or send them to Stampin' Up!'s professional printer and get multiple copies of your pages, 5. you have me to help you get started and to give you additional ideas and tricks.
Click on the links below to order MDS and the digital downloads I used for this page.