I came across this quote some time back and have wanted to do a piece of wall art to remind me of the necessity of scrapbooking. Since my parents are deceased, I have all the memorabilia from my side of the Julier family. If I don't pass on to my children and grandchildren the memories I have, the names of the people in my stash of photos, the events the photos are taken of, and the feelings that were part of those events will die when I die.
I did the first created this lovely background for the quote using a piece of Summertime Splendor designer series paper and filled a punch with a piece of Be Yourself designer series paper.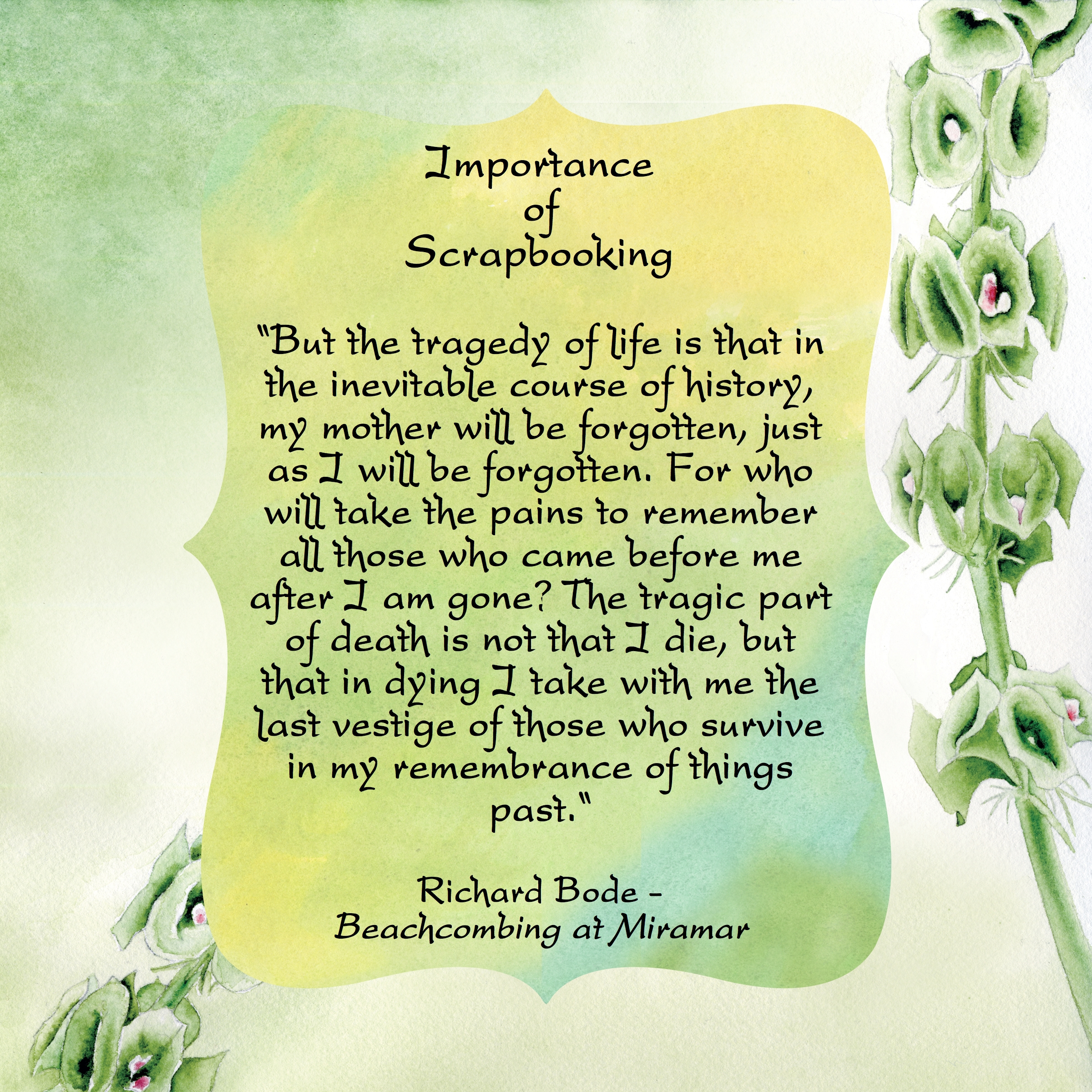 Then I got to thinking of all the vintage photos I have in my possession and thought maybe the background to the quote should be vintage-like pictures of faces that are a part of my life. So I created this as well.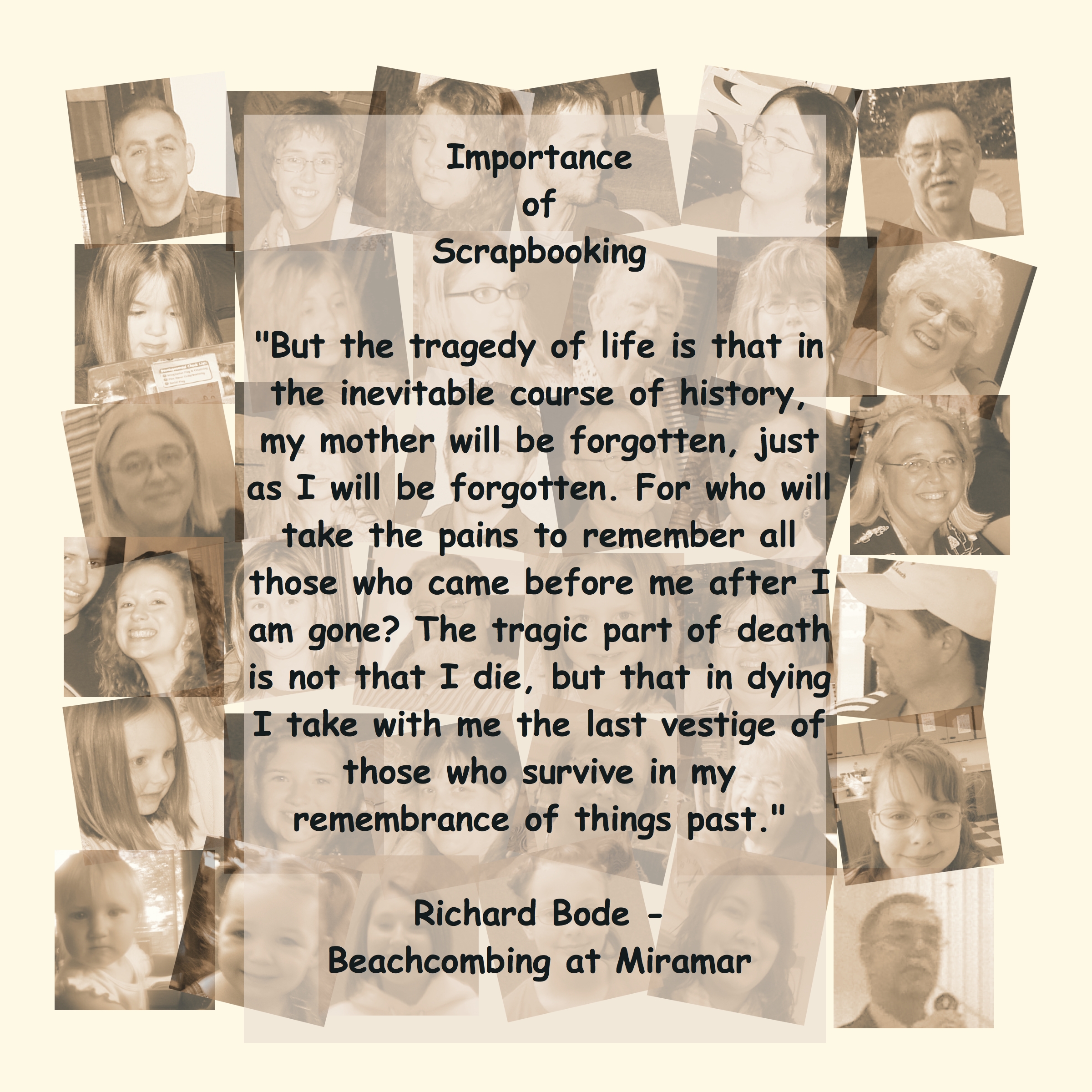 Now my quandary is which page should I send off to print. I really want only one on my stamping room wall but I like them both. So I need your help. Which one do you like best? Leave your answer in a comment below.
If you don't have the MDS program or the digital downloads I used, click on the links below for more information and to place your order.