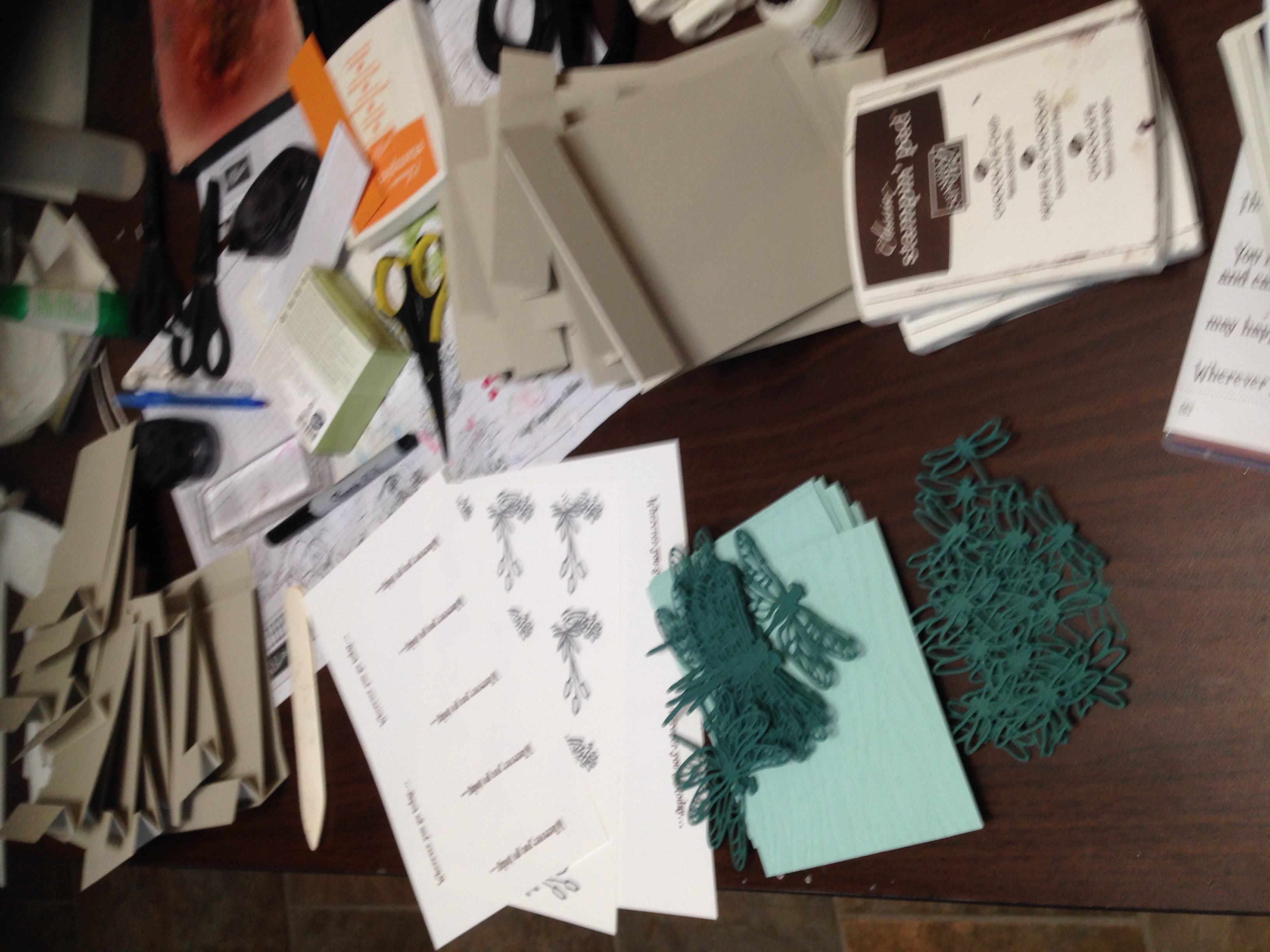 It's time to get started on making your Christmas cards and you have at least 50 you want to send to family and friends. How can you get them created as quickly as possible. I have a few hints for you.
Choose a fairly easy design, especially a clean and simple one with a lot of space that has nothing in it except for maybe some dry embossing or designer series paper for the background and a fairly simple focal point.
Cut all your card bases at one time.
Stamp all your images at one time and then color them and cut them out at one time.
Do all the scoring you need at one time.
Cut out any die-cuts at one time.
Gather any embellishments and have them on hand.
Tie all the bows you will need at one time.
Then proceed to assemble the cards doing the same step on all the cards and then do the next step on all the cards.
The photo above shows these steps except that this particular card is not a Clean and Simple card. But the steps taken are the same. On the left are the card bases cut and scored. In the middle are all the images stamped and ready to be colored and fussy cut. The greeting has been stamped and will be diecut. As you can see, I have already die-cut two sets of dragonflies. When the pieces are all put together, I will have 15 of this beautiful wiper card created for a swap. I hope this helps you take some of the stress out of making multiple copies of a card.