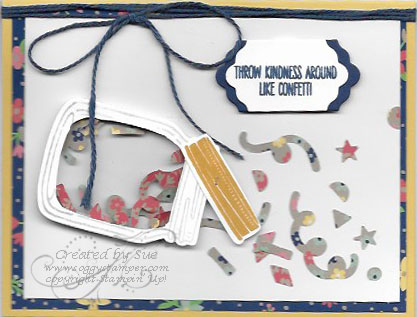 When the new 2016-2017 Annual Catalog first arrived, I did not think I would buy the Jar of Love/Everyday Jars Thinlits bundle. But my downline, Dina Merchant, helped me see the possibilities of this bundle. Thanks, Dina!
This bundle is perfect for shaker cards and the saying "Throw Kindness Around Like Confetti" inspired me to make this card. I had also purchased the Sprinkles punch at OnStage Live and was happy to use it finally. The Foam Adhesive Strips make shaker cardmaking a snap. Check out all the stamps you get with this Jar of Love stamp set: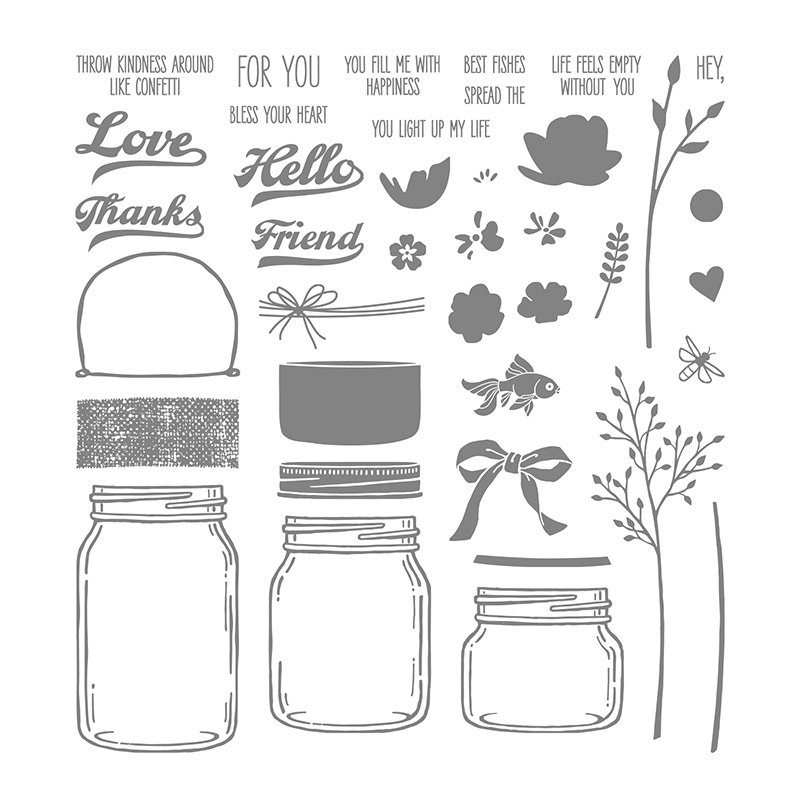 You can order the supplies I used to make this card by clicking on the images below. They are linked to the item number in my online store.
Have you received your copy of the new 2016-2017 Annual Catalog? If not, contact me! I'd love to have a conversation on how I can give you one totally free.