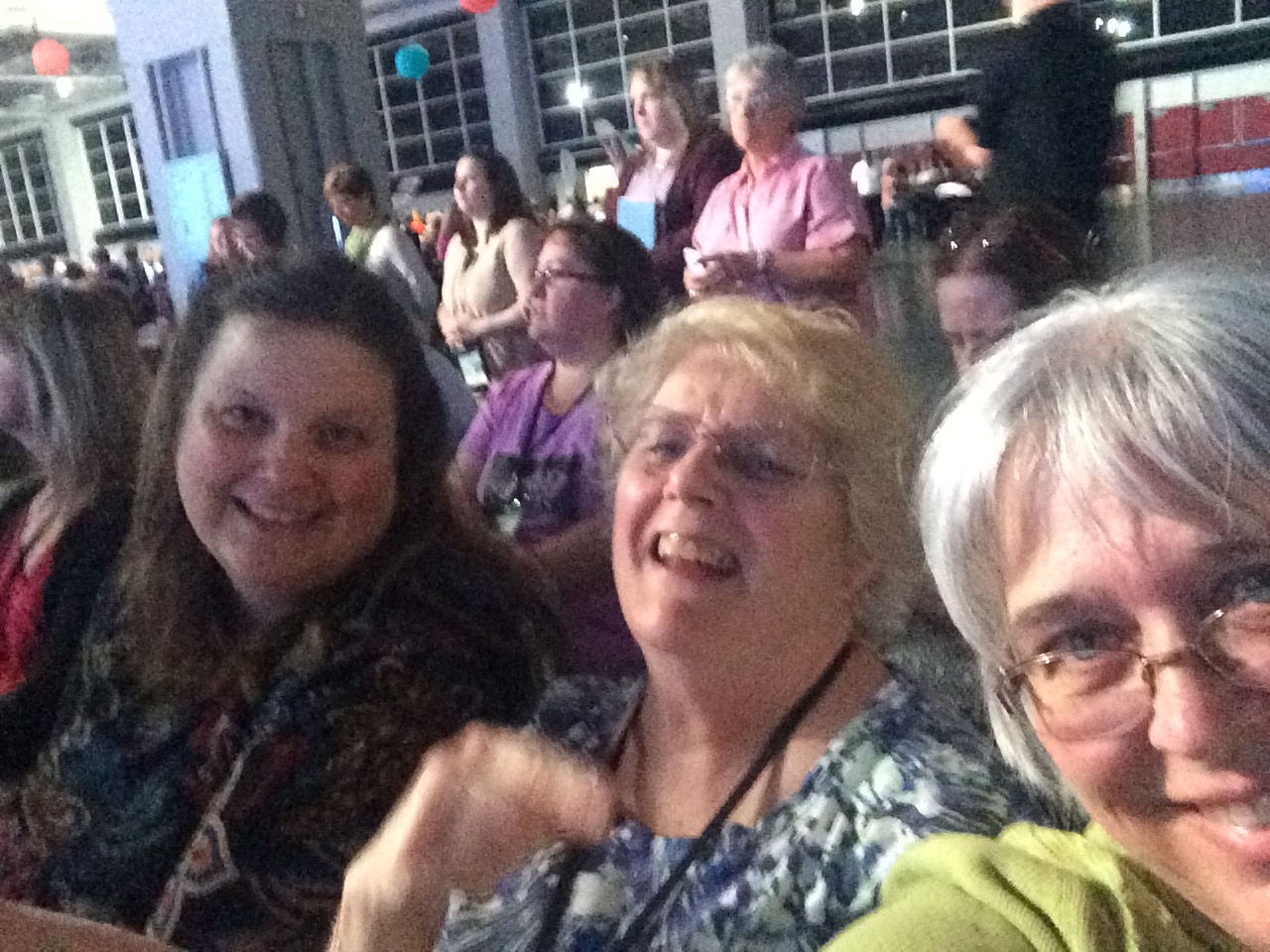 We are here in Salt Lake City for OnStage Live. Michelle Montague, Ruthie Burkey and I have been convention roommates for the last 6 years and it is wonderful to be rooming together once again.
OnStage Live is the Stampin' Up! event where the new 2016-2017 Annual Catalog is revealed to demonstrators. It is so exciting to get the new catalog in our hands. We spent last night pouring over the catalog noticing all the little details in the stamp sets and wonderful samples in the catalog and are back at it this morning. You will love this catalog!
Another great thing about Stampin' Up! events like OnStage Live and OnStage Local is meeting the demonstrators you visit with online. I have known some of my online friends for many years and it is so exciting to see them in person at Stampin' Up! events.
Now…I would love to have had you here with me in Salt Lake City. All you have to do is to join my team of demonstrators. Some of the advantages for you are:
Being able to attend OnStage events and earn incentive trips.
Having a network of fellow demonstrators spread across the United States, Canada, Australia, New Zealand, and Europe.
Owning your own business where you can set your work hours to mesh with family responsibilities.
Being able to determine how much you will earn to give you extra income.
Having my warmth and patient support as you build your business.
Getting a 20 – 25% discount on Stampin' Up! supplies and stamps.
If this sounds like something you would like to do or even if you just want to be a demonstrator to get the discount, give me a call and visit my Stampin' Up! website for more information. I would love to have you join me!