Today is an exciting day because my preorder for the Sale-A-Bration brochure and the Occasions Catalog arrived! It is almost like Christmas each time the UPS man in brown delivers a box like this to my door step.
Want to see what is in it?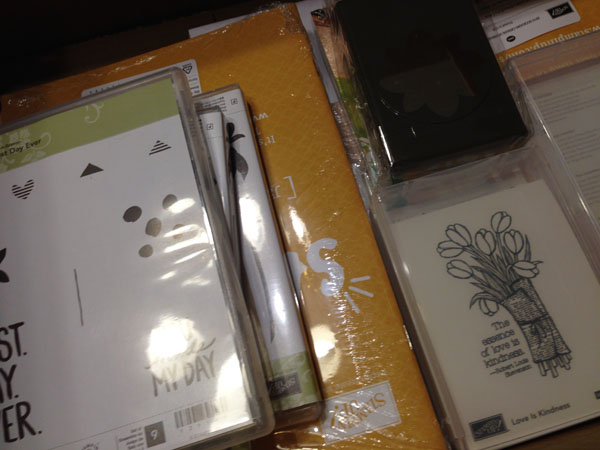 Just look at all the goodies I have to share with you during Sale-a-Bration and the Occasions Catalog period! This is just a sampling of all the exciting new stamps, papers, and accessories to be found in these catalogs.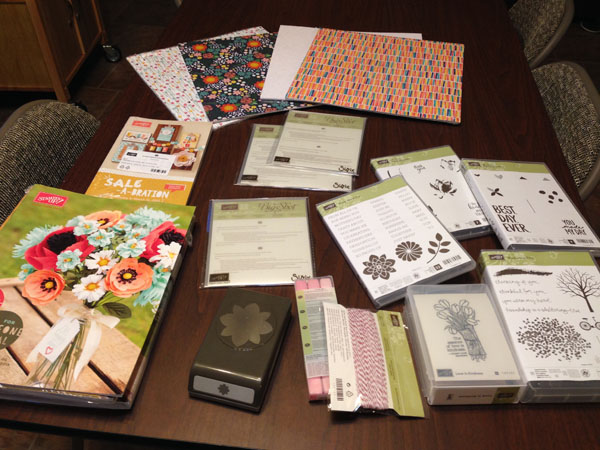 Wouldn't you like to be able to preorder from upcoming catalogs and be the first to see the new products? Wouldn't you like to get the 'It's Like Christmas' excitement when a brown Stampin' Up! box arrives at your door step?
Well, you can! Start your own papercrafting business as a member of my team of demonstrators. Here's some of the benefits for you if you do
You get to work your business as much or as little as you want

You enjoy the excitement of creativity each time you share projects with your friends, family, and new acquaintances

You can earn as much or as little as you need depending on how much time you spend on your business

You develop lifetime friends who share the passion of creativity through papercrafting

You receive support and training from me, the Stampin' Up! home office, and other friendly demonstrators who are eager to share
Contact me or visit my online website for more information and let's get you started with your own business!