The stamp set From the Herd makes me giggle each time I see it! I am so happy I bought it because I get such a kick out of it when I use it. I hope the recipients of my cards enjoy it as much as I do. I created this belated birthday card for our son whose birthday is on Sunday. Being an accomplished procrastinator, this is Friday and I just remembered again that his birthday is March 1. I remembered last week but didn't take the time to make a card then. But…From the Herd is perfect for this card!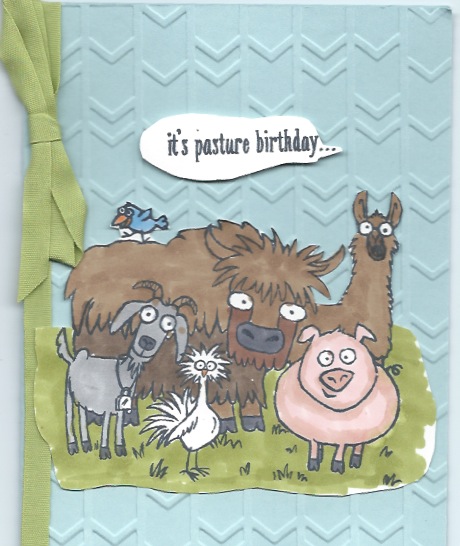 The inside of the card says, "hope it was great!" I made a card for a friend last week with this set that says, "just looking in on you…" I left the inside blank and wrote a note of encouragement to her. I colored the images with Blendabilities, the alcohol markers Stampin' Up! sells. I love them because the inks are more transparent than our Stampin' Write markers and the inks blend together much easier. I know that I need to work more on my blending but I wanted to share this card even though my blending isn't perfect. My motto for this year is 'Get It Done' so I have to compromise on doing things perfectly. :o)
Unfortunately, Blendabilities are not available right now as there have been some quality issues with the manufacturer. Stampin' Up! stands behind everything they sell so they have pulled the Blendabilities until the quality issues are cleared up. However, you can purchase any of the other supplies I used for this card by clicking on the images below. I appreciate your business.
Don't forget that this is Sale-A-Bration time and you get to choose a free item exclusive to the Sale-A-Bration brochure for each $50 of product you purchase through March 31. To make it even more exciting, Stampin' Up! has added four new free items available March 1 – March 31. Check them out below: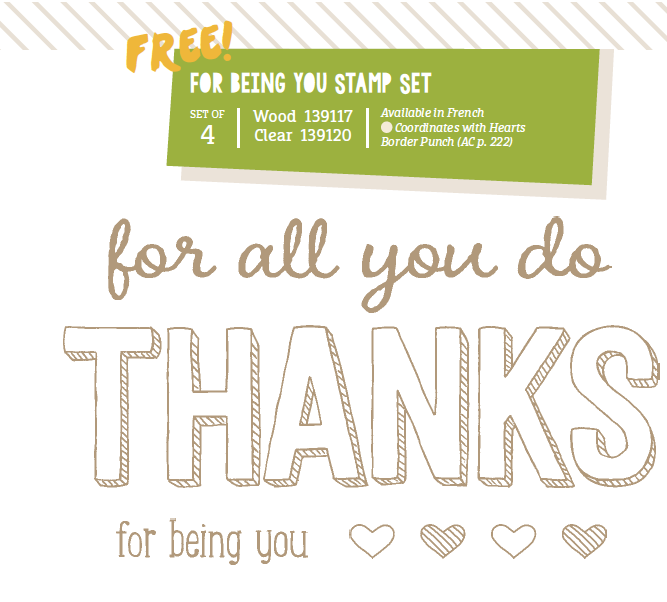 The Thanks in this stamp set is perfect for coloring in with Blendabilities. I like the sweet line of little hearts too!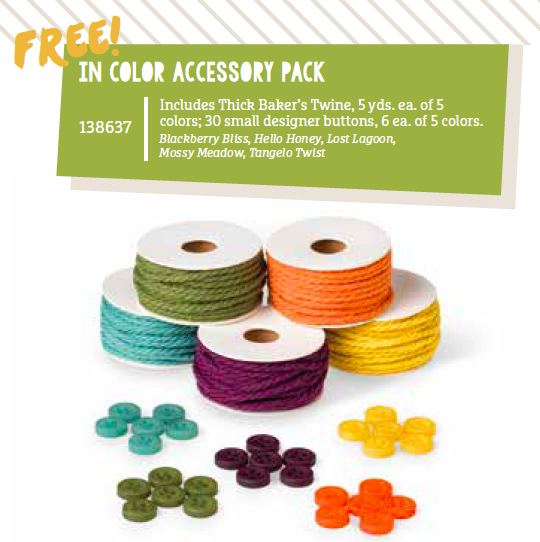 Have you tried the thick baker's twine on page 207 in the annual catalog? It comes in the five 2013-2015 In Colors and now it comes in the 2014-2016 Incolors. And…you can get it for FREE. All five colors in one package plus matching buttons!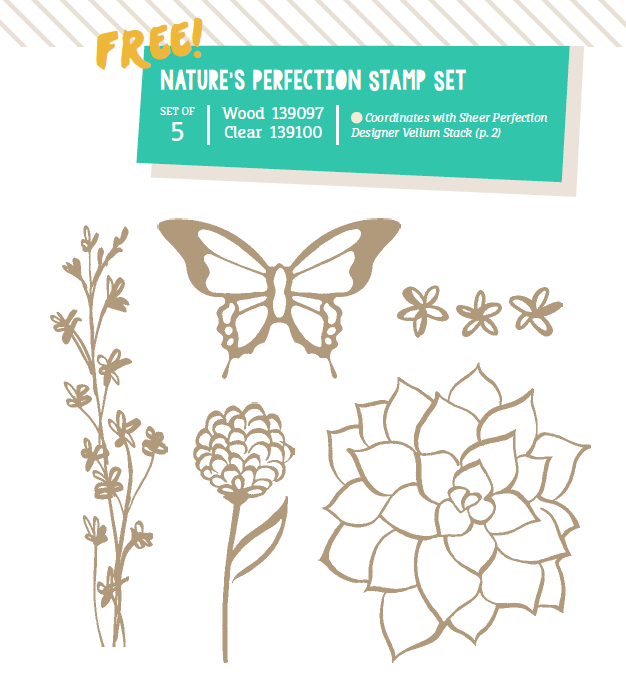 Here is another new free stamp set that is perfect for coloring with Blendabilities
and
I think the butterfly can be punched out with the Elegant Butterfly punch.
Finally here is the last new addition. This is a stack of printed 6″ x 6″ vellum sheets. The print is in Basic Gray so the design will show nicely when layered over all colors of card stock and just imagine how beautiful they would be if you colored in the designs with your Blendabilities!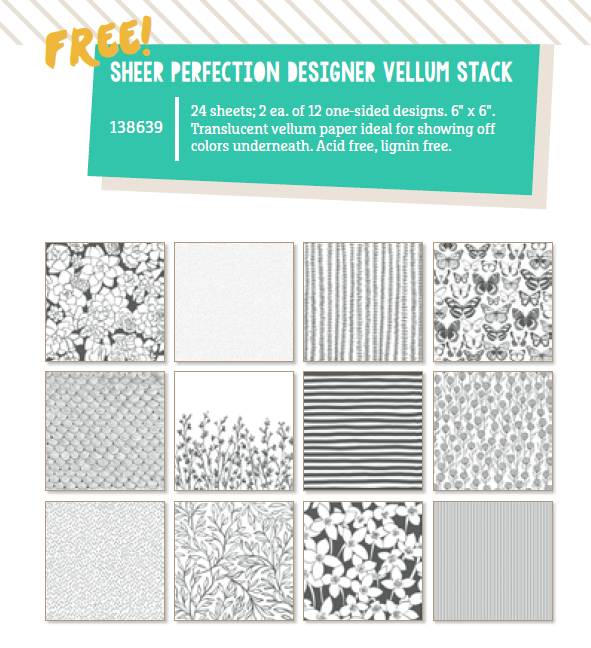 Sale-A-Bration has been around for years but having new product added the last month of Sale-A-Bration is exciting. Place an order with me or through my
online store
for $50 or more and get one of these great new exclusive products
.
Contact me to schedule a workshop during March and get an extra $25 if the workshop sales are $250 or more. That means for a $250 workshop you will receive $65 in hostess dollars to spend on whatever you want. Yay!
Join my team as a demonstrator during March and get your choice of either one of the product kits in the catalogs or your choice of two Sale-A-Bration items like the ones above. Give me a call or email me with your phone number so I can call you. You can also sign up on my
demonstrator web site
.