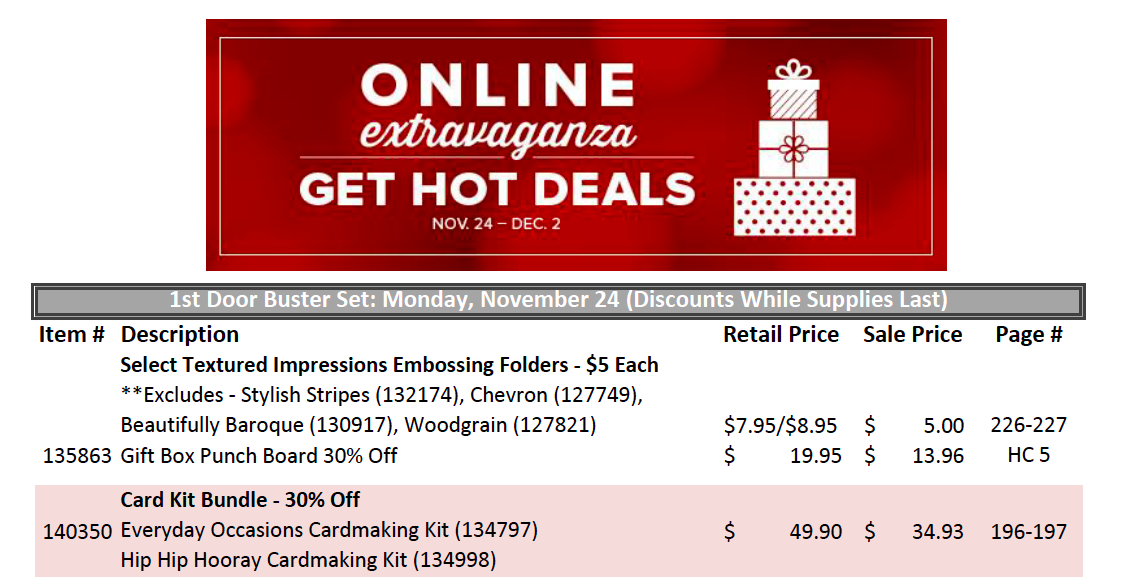 Today is the first day of Stampin' Up!'s Online Extravaganza and you have to check out these door busters available only today!
Just look at the Card Kit Bundle! This bundle includes everything but adhesive to create 40 cards for less than $1 a card! This bundle even includes the envelopes, stamps, and ink needed. Not only is this a great deal for you but it is a great deal for gift giving. The two cardmaking kits will come packaged separately so you can order the bundle and then give the two kits to different people. That makes the gifts less than $17 each.
The Gift Box Punch Board (135863) is a most useful item to have in your gift-wrapping supplies. If you are like me, finding a box for a small gift is difficult and I used to save them whenever a small box would arrive at my door. No longer do I need to do that because I can quickly create one out of cardstock or colorful designer series paper in a variety of sizes, the largest being a 4″ cube. Here is a box I created with this Gift Box Board and the Gift Bow Bigz L die (129977). I used Perfect Plum cardstock and Sweet Taffy Designer Series Paper (133693) for the bow and to decorate the box.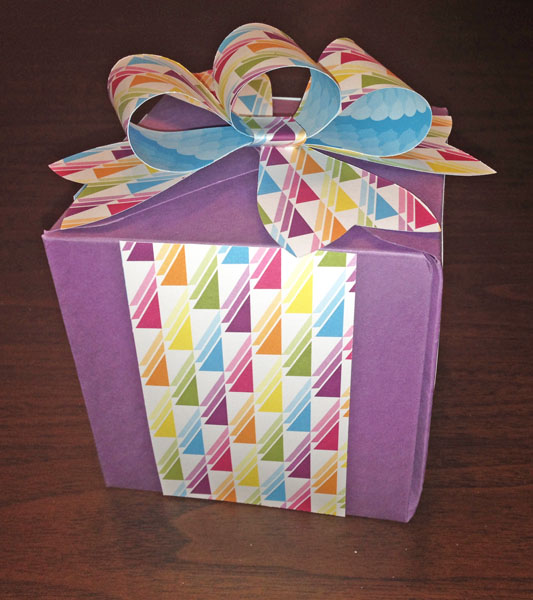 Click here to download all the items that are on sale during this Online Extravaganza. Online_Extravaganza_Products_US-8
To sweeten the deal, I am adding a couple of Soggy Stamper offers:
Soggy Stamper Black Week Specials
FREE shipping!


You must email me your order so I can place it for you to give you free shipping. I will accept payment by PayPal, credit card, or check if you are local.
$25 Gift Certificate for $20


No limit of quantity and can be used for both product and classes.
These Soggy Stamper specials are offered only by me and the gift certificates can only be redeemed through me.