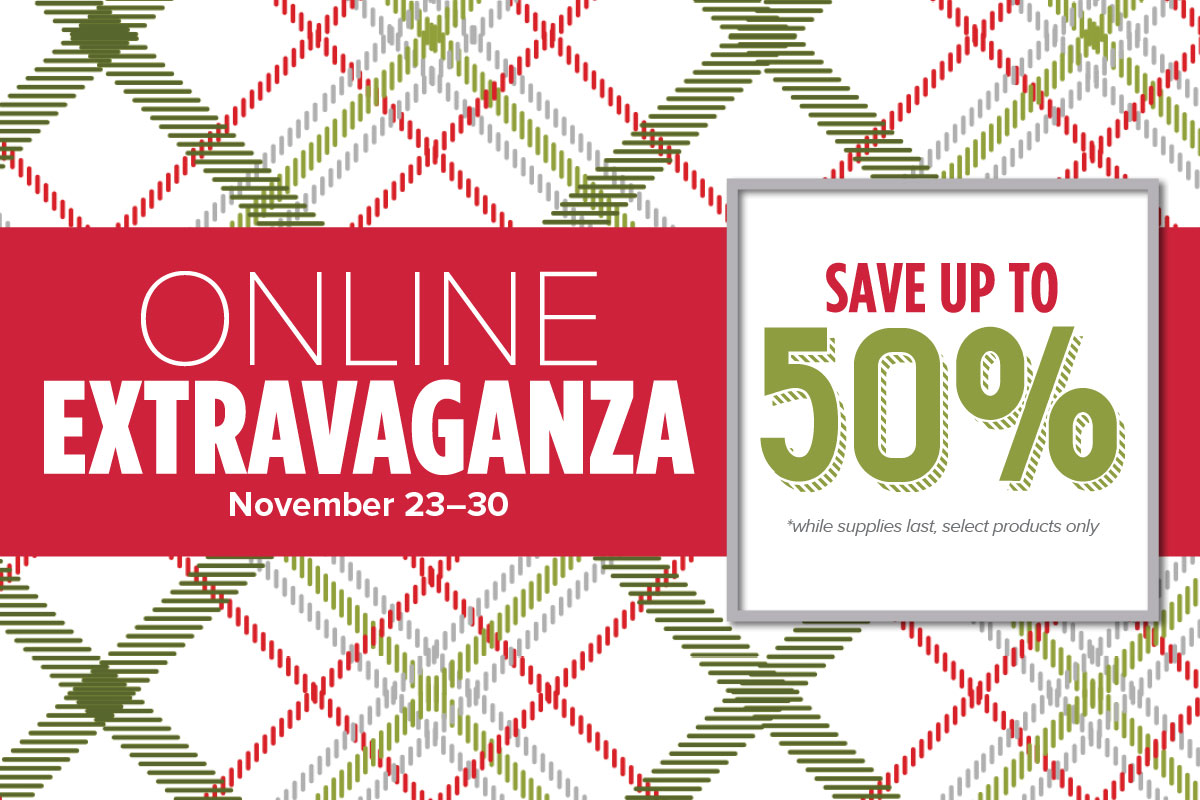 Get ready, get set, Go! Shopping that is! Stampin' Up!'s Online Extravaganza begins Monday with one of two 24hr flash sales. Items on the flash sale sell out quickly so have those fingers poised on your keyboard at the stroke of midnight Mountain time so you get what you want. All items on this sale are as long as quantities last so check out the link below and then waste no time placing your order through my online store. It is important to notice that there is one 24 hr flash sale this coming Monday and a different one on Monday, November 30.
Online_Extravaganza_Products_US-13

I am also offering a sale on gift certificates next week, Nov 23 -30. You can purchase any number of $25 gift certificates from me for just $20 each. These make wonderful Christmas or birthday presents for the crafters you know! Contact me to place your order. This is a promotion exclusive to me, The Soggy Stamper, and not available through my online store.